Royal Geelong Yacht Club plans waterfront revamp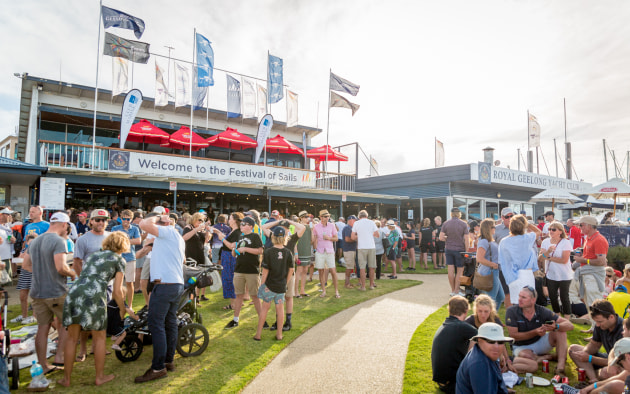 New facilities and marina berths planned for 2020 Festival of Sails.
Following the success of last week's Festival of Sails, the Royal Geelong Yacht Club (RGYC) has revealed details of its planned waterfront redevelopment ahead of next year's festival and subsequent World Sailing Championship events.
Plans for the Geelong waterfront include a a brand new shared facility for the Victorian Sailing School and the Royal Geelong Yacht Club Off the Beach sailors as well as improvements to the marina to create extra berths and wave protection.
So far a total of $19.1 million has been committed to fund the redevelopment, coming from the RGYC, City of Greater Geelong, State Government of Victoria and the Federal Government.
Masterplans will go to the City of Greater Geelong Council next month for approval with construction of the first stage expected to start in the middle of this year.
RGYC Commodore John Kint said the plans include the installation of 20 new floating berths and a new wave attenuator, planned for construction ahead of the 2020 Festival of Sails. The 550m attenuator will provide protection for the marina as well as creating a new 410m public walkway.
"The re-development will transform how we run the Festival of Sails," he said. "It gives us a real opportunity to start expanding the growth of the on-water component as we will have the facilities to cater for this.
"The transformation is significant for the Royal Geelong Yacht Club which has been here for over 150 years, as well as for Geelong."
An estimated 200,000 people attended last weekend's Festival of Sails which featured more than 300 boats and 3,000 sailors.
Following the 2020 Festival of Sails, Geelong will host four Olympic Class World Sailing Championships including the 49er (men), 49erFX (women) and Nacra World Championships (8-15 February, 2020), and the Laser Masters World Championship (19-28 March, 2020).