Riviera flies the flag at Auckland show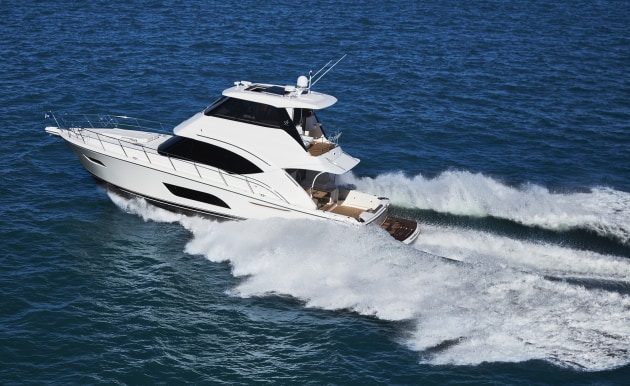 Four premieres of Riviera models to feature at Auckland On Water Boat Show.
Australia's boat building prowess will be centre stage at this week's Auckland On Water Boat Show with Riviera Australia showcasing four new models at the show. Making their Auckland debut this week are the 57 Enclosed Flybridge, 4800 Sport Yacht and the 525 and 445 SUV models.
In total Riviera, in conjunction with its New Zealand dealer R Marine Flagship, will present seven boats at the show, the largest ever display by the company in New Zealand. In addition to the new boats, the Riviera 52 Enclosed Flybridge and two Sport Yachts, the 6000 and 5400, will also be shown.
"New Zealand has a proud reputation for embracing the motor yachting lifestyle, and I am delighted that Riviera luxury motor yachts have been a vital part of that lifestyle for 37 years," said Riviera chairman and owner, Rodney Longhurst. "Kiwis have long regarded Rivieras as premium motor yachts and more than 600 owners now attest to this.
"Our Auckland showcase will reflect how we continually strive for excellence, for exceptional blue-water sea-keeping capabilities and for a totally fulfilling boating experience."
The Riviera display will be at Viaduct Harbour, site M31 from Thursday 28 September to Monday 1 October.