Rivergate puts the subs on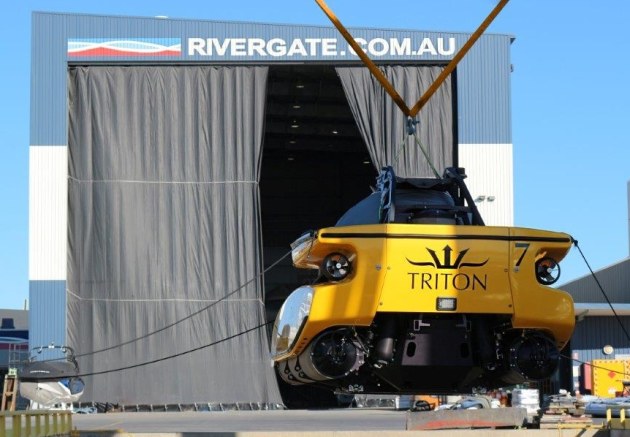 Brisbane boatyard adds submersibles to list of vessel services.
Best known for its work on vessels that float on the water, Rivergate Marina & Shipyard in Brisbane can now add those that go beneath the waves to the list of watercraft it has worked on.
The boatyard was commissioned to install two new Triton submersibles on board a superyacht owned by divers who want to venture further than scuba diving allows.
"Subs come into their own in water depths from 200 metres," said Steve Fisher, Rivergate's director of international business. "Rivergate was consulted for our technical capability, facilities and expertise and will be refitting the client's chase boat with facilities to handle two new submarines - customised davits, docking, stowage and refuelling.
"Rivergate's on-site marine architect, Tommy Ericson of the AusShips Group, is guiding the design and installation work."
The Triton 3300/3 submersibles chosen by the yacht's owners have room for a pilot and two passengers, and are capable of reaching depths of 1,000 metres.
"The dedicated team of marine professionals at Rivergate are thrilled to be working on this major project," said Fisher. "We are confident it will be the first of many given our track record and reputation for world-class refit work, plus Rivergate's proximity to the Great Barrier Reef, the islands of the Whitsundays, the South Pacific and the Antarctica, where subs can open up a new world of wonder."