Rivergate hosts racing icons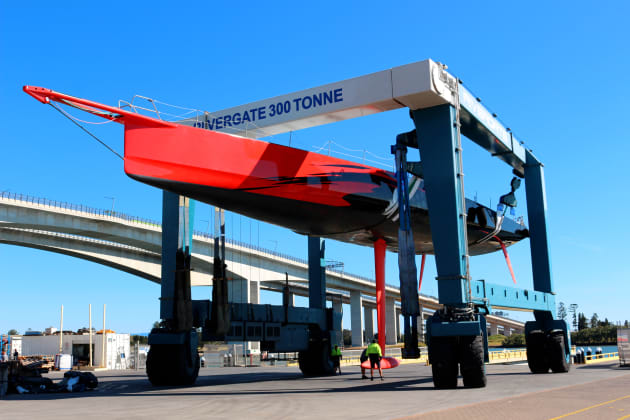 Brisbane boatyard welcomes sailing superstars for racing season.
In the lead-up to Hamilton Island Race Week and the Sydney to Hobart race, Rivergate Marina & Shipyard in Brisbane has been playing host to a stellar line-up of sailing yachts.
Five vessels have been using the yard's facilities in preparation for the summer racing season including the 90 year-old Dorade which is making its racing debut in Australian waters, the champion V70, Black Jack, and the supermaxi Black Jack (formerly Alfa Romeo II), Wild Oats XI, eight times line honours winner of the Sydney Hobart, and from the US, the advanced carbon fibre maxi, Comanche.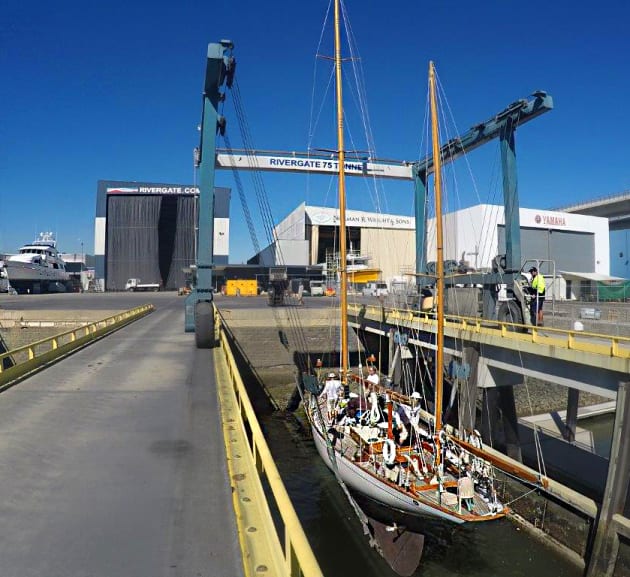 Andrew Cannon, general manager at Rivergate Marina & Shipyard said the main reason Rivergate is the yard of choice for sailing yachts is "the deep-water access, large space for all the vessels' spares storage and open areas for the crew to layout monster sails and masts".
"Rivergate provides lots of open space and world-class service that makes the crews feel welcome and brings them back year after year," he said.