Ribco up for the chase with SailGP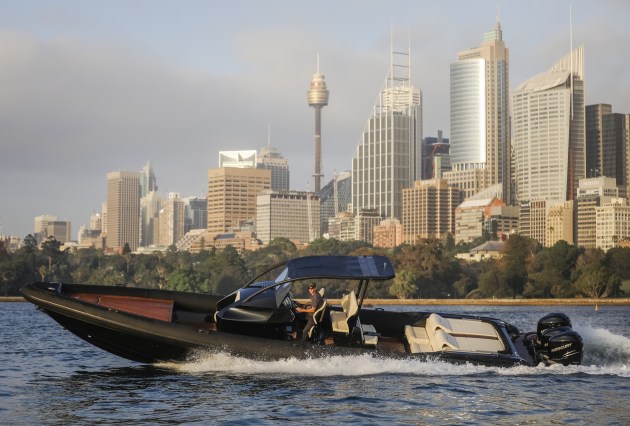 Luxury RIBs partner with high-speed Australian SailGP team on Sydney Harbour.
Luxury RIB brand Ribco has been appointed the official chase boat partner for the Australian SailGP team in the upcoming SailGP race competition due to be held on Sydney Harbour.
The inaugural race series, staged from 15-16 February, will see national teams from Australia, China, France, Great Britain, Japan and the United States competing against each other in identical supercharged F50 catamarans which have been specifically built for racing at high speeds exceeding 50 knots.
Australian SailGP CEO and team skipper, the Olympic gold medallist and eight-time world champion Tom Slingsby, said the appeal of the Ribco RIBs as race partners was the brand's renowned combination of well-built luxury and performance.
"Having seen the Ribco boats perform on my home harbour, I'm excited and proud to have Ribco onboard with us as we compete in the SailGP Sydney Grand Prix," he said. "Not only are the Ribco boats of the highest quality, we know they'll be right beside us at 50 knots in comfort.
"The Ribco partnership builds on our mission to assemble the top of Australian sailing talent supported by an extended team focused on making our country, fans and sponsors proud to be on the journey with us."
Oliver Workman of Ribco Australia said the company is excited to partner with the Australian SailGP team.
"Every Ribco vessel on the harbour during the SailGP Sydney Grand Prix is the culmination of over two decades of design engineering and testing in the toughest conditions to ensure faultless operation at sea.
"Together with the Australian SailGP team we look forward to delivering on our goals of unmatched speed, efficiency, safety and high-performance capability."
More information on the upcoming series at sailgp.com.