Ready, steady, go Gold Coast
The first March staging of the Gold Coast Expo signals the start of the 2017 boat show season.
Organisers of the Gold Coast International Boat Show and Marine Expo are counting down the days until the show's doors open on Friday, 17 March, heralding the start of the 2017 boat show season.
More than 20,000 visitors are expected to attend the three-day show which also incorporates the Riviera Festival of Boating. It will be the first time the show has been held in March having moved from its May scheduling for the past two years. It is also the first time the Boating Industry Association (BIA) has been directly involved in the staging of the event.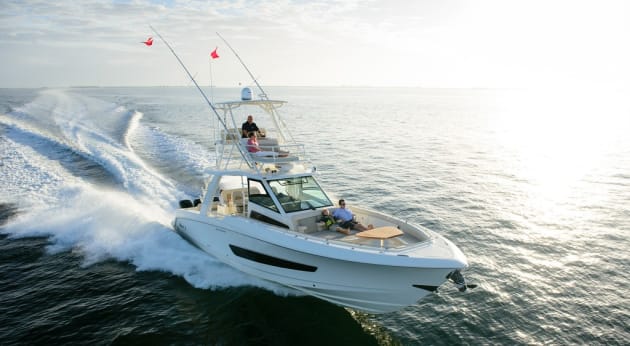 "Real boating enthusiasts will come to Coomera from around Australia and the world to see all the new-year releases first right here in the heart of the largest recreational boat-building facilities and shipyards in the Southern Hemisphere," said event and marketing manager Emma Brown.
"Here, you will find everything families need to have fun on the water – there will be over 600 boats for sale on the water and on land, over 230 exhibitors across our giant 3km display circuit and an incredibly diverse array of marine engines, equipment and accessories.
"You'll discover luxurious motor yachts, stunning sailing and power catamarans, serious fishing platforms, ski and surf boats and family cruisers – in fact there will everything from lightweight tenders to jet skis, kayaks to state-of-the-art fish-finders to thermal imaging cameras … and everything else in between."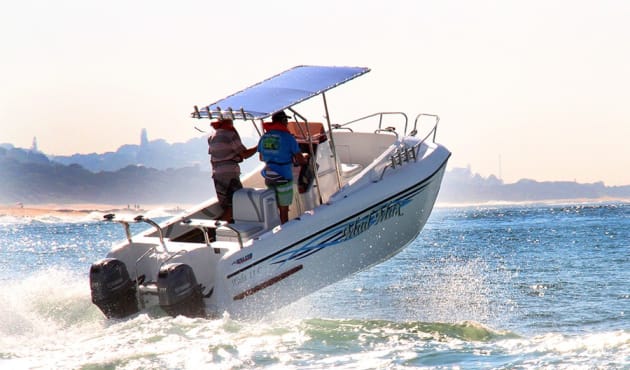 Among the displays taking place over the weekend will be the Battle of the Boat Builders as local apprentices take on their TAFE trades teachers in a test of boat-building skills, and the Gold Coast City Marina interactive display area featuring its 12 tonne Wiggins Marina Bull and the 34 tonne remote-controlled hydraulic trailer, Black Marlin Towers, Boston Whaler and Blackwatch boats, Sweep Marine Services demonstrating fuel 'polishing' systems and Line 7 nautical clothing.
The event precinct will feature live entertainment and interactive family attractions every 15 minutes.
"In recent weeks we have announced free sailing lessons for adults and children, factory tours of Quintrex and Riviera, a free Fishing Masterclass and the giant Berkely Fishing Super Tank demonstrations, and also the chance to get on the water with The Mercury Edge without obligation or charge," said Brown.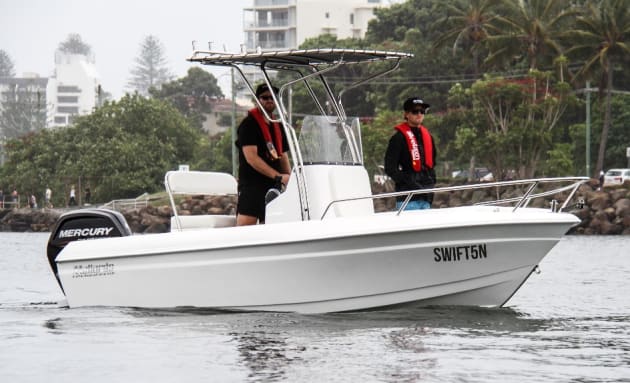 Times: 9am to 4pm, Friday to Sunday, 17-19 March 2017
Tickets: $15 for adults, $12 for Seniors and $10 for students. Children under 12 are admitted free. Multiple and family day tickets are also available.
Visit GCBoatShow.com.au for further information.