Raymarine charts new course with Navionics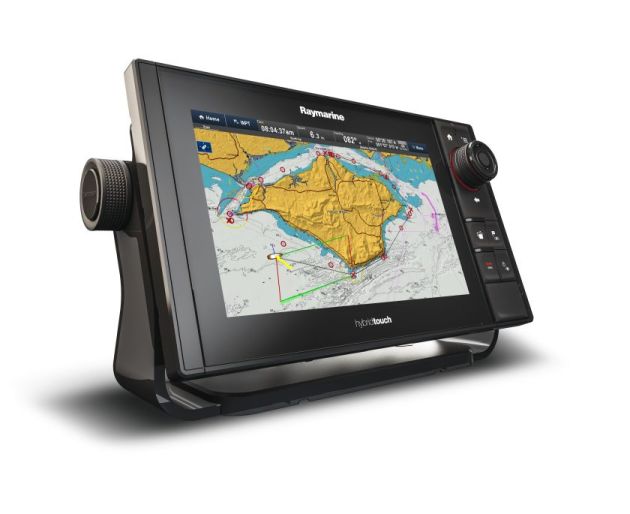 Raymarine MFDs enhanced with auto-routing and mapping capabilities.
Electronics brand, Raymarine, part of FLIR Systems, has teamed up with charting specialists, Navionics, to include several new features on Raymarine's LightHouse II based multifunction displays.
The new features include Navionics' award-winning Dock-to-dock Autorouting, SonarChart Live and Advanced Map Options.
Dock-to-dock Autorouting is designed to create intelligent, detailed routes through narrow passages and channels. Users choose their start and end points and the Navionics' system then calculates a detailed route using chart data, navigation aids, and water depth.
"Navionics Dock-to-dock Autorouting is truly ground-breaking in its ability to plot a course through the maze of variables that one considers when route planning," said Don Black, senior vice president of global sales and marketing at Navionics. "We're excited to bring this incredible feature to even more boaters through our long-standing partnership with Raymarine."
Grégoire Outters, vice president and general manager of FLIR Maritime, said the company was excited to add new features to its multifunction displays.
"By adding support for Navionics Dock-to-dock Autorouting and SonarChart Live, we are delivering a simplified and information-rich navigation experience," he said.
SonarChart Live wallows boaters to create personal 0.5m HD bathymetry maps in real time, using their sonars to survey new areas or places where bottom conditions may have changed, and then create new bathymetric charts that appear instantly.
Raymarine users can upload their sonar data automatically and download updated charts via the Plotter Sync capability of Navionics Boating apps. Other Navionics users can also benefit from the newly-surveyed areas as the data is integrated within Navionics' SonarChart library and made available through daily chart updates.
The new Advanced Map Options also gives Raymarine users the ability to customise their view of Navionics chart presentation by highlighting shallow areas, selecting a fishing range, and adjusting SonarChart contour density.
All the new Navionics functionality is available for Raymarine a, c, e, eS and gS Series MFD models produced after 2011, updated with LightHouse II Release 17 software. Additional compatibility requirements are listed on the Raymarine and Navionics websites.