Ram shows off its pulling power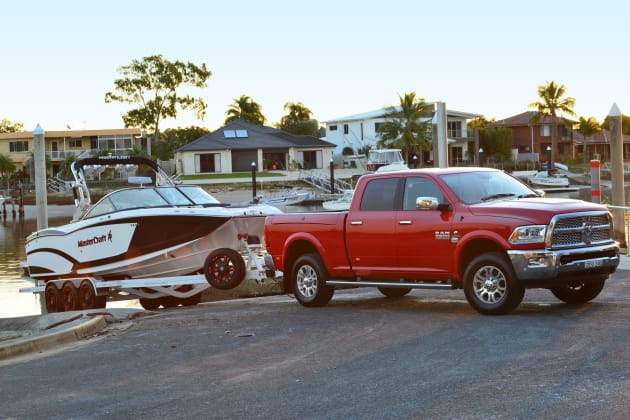 One exhibit at this year's boat shows is not a boat at all but a US-made truck.
Boat shows are for boats... and trucks, thanks to the appearance of Ram Truck at this year's boat shows in conjunction with MasterCraft Boats.
Launched in 2009, Ram Truck is a division of the US-based Fiat Chrysler Automobile (FCA) group. The vehicles are imported into Australia by American Special Vehicles, a joint venture between Ateco Automotive and the Walkinshaw Automotive Group.
The American Special Vehicles Ram trucks arrive as left-hand drive models before being re-engineered to right hand drive by Walkinshaw Automotive Group on a purpose built production line in Melbourne. They are produced with full volume import approval, meaning they are fully compliant with Australian Design Rules, and are sold and supported by an Australia-wide dealer network.
This year Ram Truck will be offering a range of towing options for boat and trailer combinations up to 6.9 tonnes at boat shows around the country, starting on the Gold Coast before moving on to the Melbourne, Adelaide, Sydney and Brisbane shows.
"The Ram Truck is designed from the ground up to be the ideal towing platform," said Alex Stewart, general manager of Ram in Australia. "From the 6.7 litre Cummins turbo diesel engine with 1,084Nm of torque to standard features such as exhaust brakes, built-in controls for trailer braking and switchable chassis electronics for towing, the Ram range is a remarkably capable towing vehicle."
Ram was on show at the recent Sanctuary Cove International Boat Show where it gained a lot of attention, even managing to sell trucks at the show.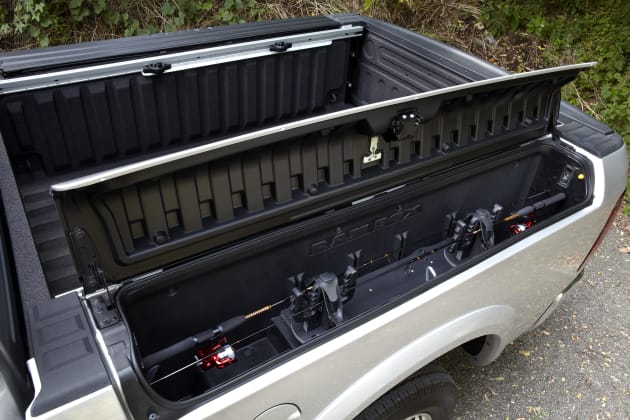 "The level of interest was remarkable, with the stand crowded with people wanting to see what was probably the only vehicle at the show with a direct, practical link with the boats on display," said Stewart. "What we were told time and time again was that people's boat owning dreams were being thwarted by the 3.5 tonne towing limit of smaller utes and how carrying even a small amount of equipment in the tray would put many vehicles over their GVM legal limit.
"With the Ram's exceptional towing ability and tray load capacity, a whole new level of boat ownership is opened up, whether they are for sporting, recreational fishing or business use.
"We expect our presence at Australia's top boat shows to play a significant role in the growth of Ram sales in Australia this year," he said.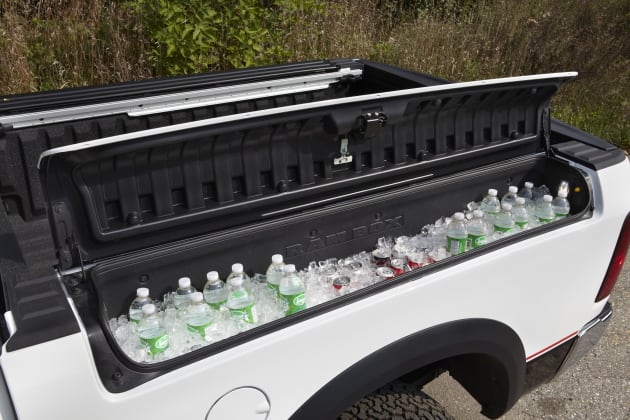 Prices for the 2017 model year range start at a recommended retail price of $139,500 (plus statutory charges, dealer costs and delivery) for the Ram 2500 Laramie up to $146,500 (plus statutory charges, dealer costs and delivery) for the Ram 3500 Laramie range topping variant which requires the driver to have a light rigid truck licence.
An interesting option for the Ram 2500 Laramie are the RamBoxes on either side of the tray, two separate lockers the length of the load area. The weatherproof lockers can be used to store a variety of items including paddles and fishing rods, or even be filled with ice for cool storage of up to 140 tinnies on either side.