Power Equipment unveils diesel outboards
Engine distributor ready to go to market with new diesel brands.
Marine engine distributor Power Equipment is launching three diesel outboard options on the local market ranging from 50hp to 300hp. The outboards were shown to the media at a recent on-water demonstration day held at Patterson Lakes in Victoria.
The three engines comprise the German engineered Neander Dtorque 50hp diesel outboard, globally marketed by Yanmar, the OXE 150hp and 200hp diesel outboards, designed and built by Cimco Marine in Sweden, and the CXO 300hp diesel outboard, built in the UK by Cox Powertrain.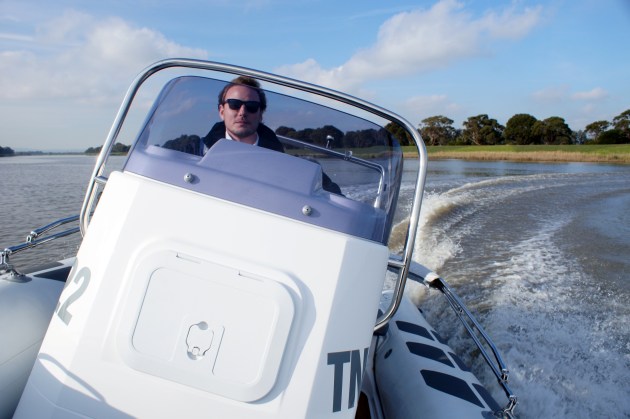 "These are the first high output diesel-powered outboards that were specifically designed and manufactured from scratch, rather than existing engines that were modified to accept diesel fuel," said Power Equipment general manager Luke Foster.
"We are very pleased to have secured the distribution rights for these innovative outboards. We are the only distributor in the world to have distribution agreements with all three of these brands."
Power Equipment held a pre-release of the new diesel outboards at the Pacific 2017 International Maritime Exposition in Sydney last October. The Dtorque 50hp and OXE 150hp and 200hp are now available for order in Australia and New Zealand, and the 300hp Cox will be available for orders from mid-2019.
"Each of these outboards offer significant benefits that have not been available before," said Noel Van Der Meulen, Power Equipment product manager. "Because they are diesel-powered, these outboards deliver superior torque and lower fuel consumption than comparable petrol-powered outboards. They also provide operators greater safety because of their lower fire risks.
"For example, they meet NATO's single fuel directive and the latest emission standards. Most of all, they deliver the endurance, reliability and longevity that you would expect from a high performance engine."
The Dtorque 50hp is the first turbo diesel outboard with dual crankshafts designed to give a smooth and vibration-free performance. According to Power Equipment, the torque output (which peaks at 111Nm at 2500rpm) is greater than the best performing 70hp four-stroke petrol outboard on the market today.
The OXE 200hp diesel is the world's first diesel outboard engine in the high horsepower segment. It has a unique belt driven propulsion system coupled to a full hydraulic multi-plate clutch transmission. This means the engine can be mounted horizontally, doing away with vertical shafts and bevelled gears, and allows for the full torque of the diesel to be transferred to the propeller shaft. It also provides crash stop capability, smooth gear engagement and low speed control.
The CXO300 is claimed to be the highest power density diesel outboard engine ever developed. The technology is based on a four-stroke V8 architecture and the engine has a power-to-weight ratio comparable with high performing petrol engines with the benefit of around half the fuel consumption.