Perth sets sail for spectacular show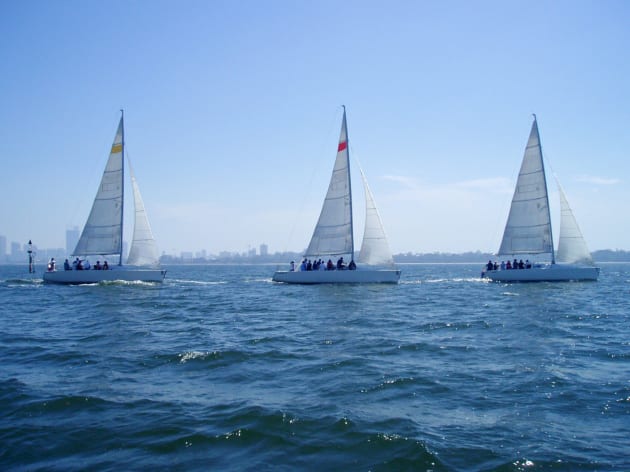 New releases and on-water displays set to celebrate boating in Western Australia.
The inaugural Club Marine Perth International Boat Show, due to be held from 22-25 September, is promising a long weekend of on-water attractions and new releases to celebrate boating in Western Australia.
Held at the Perth Convention and Exhibition Centre and nearby Elizabeth Quay, the show will feature both indoor and on-water boat displays, two indoor stage areas, on-water entertainment and attractions, and activities for visitor participation.
Show director Peter Woods said he has been overwhelmed by the response to the new event from the marine industry and is looking forward to bringing an international standard boat show to the people of Western Australia.
"The two sites are ideal for an event such as this. The inner city location means easy access for transport and infrastructure, and there is no better choice than being right on the stunning Swan River," he said.
"Undercover exhibits will be within the Perth Convention and Exhibition Centre, Western Australia's premier dedicated convention and exhibition facility.
"From the Perth Convention and Exhibition Centre, a short walk down the escalators will lead to the on-water displays within Elizabeth Quay.
Wood said the show, a new initiative from the Boating Industry Association of WA, had been almost completely sold out three months out from the event with indoor hardstand displays completely sold out.
"Within Elizabeth Quay we are building a specially designed jetty system to accommodate big boat displays. We are excited to welcome major brands such as Sunseeker, Riviera, Princess, Fairline, Horizon and Maritimo to the 2017 Club Marine Perth International Boat Show.
See the solar powered cat
One of the more unusual exhibits will be the Australian release of the Solliner catamaran, a solar-powered vessel from the European shipyard Green Dream Boats, based in Gdansk, Poland, which is being imported to Perth by Solar Boats.
"The Club Marine Perth International Boat Show is the ideal place to launch and promote these new solutions in the field of solar energy in boats in Australia," said Dr Pawel Hudzik from Solar Boats.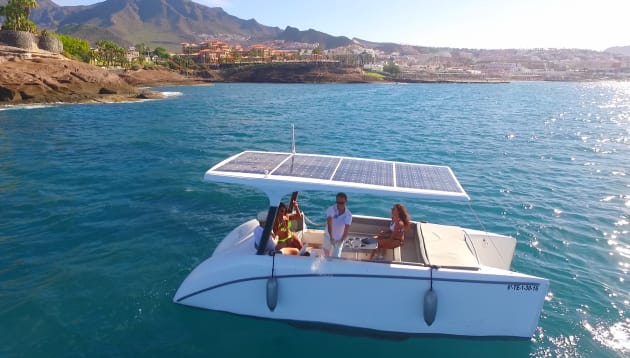 "The Solliner has certainly stood out as one of the most interesting products at many European Boat Shows recently. We've demonstrated the boat to business owners, individual customers and even scientists, and all were impressed with the Solliner's technological solution."
Dr Hudzik has also said that he and his colleagues were in the process of establishing a Solar Solutions Centre in Western Australia, currently dubbed 'Solar Valley'.
"We have received many requests from investors in the Asian-Pacific and Indian Ocean region concerning this product, and many have expressed an interest in trying the boat, so we are also looking at Perth becoming a centre for clean solar energy solutions on the water," he said.
Among more conventional motor boats on show, Sunseeker will be displaying the 75 Yacht and the 80 Sport Yacht, Riviera will have the West Australian release of the 5400 Sport Yacht, and Martin Box Marine will be displaying new Whitehaven Motor Yachts. Multihull Solutions will have the new MY 37 power catamaran.
In trailer boats, Midway Marine will be displaying the new Fish Hunter 499CC Centre Console and the new Revival 590 Cruiser as well as Haines Hunter boats. Fury Boats will be displaying the 282 dual console, Aquasports Marine will display the latest Quintrex Frontier, Freestyler and the new 570 Fishabout boats, and Sportsmarine Boat Centre will have the Cruisecraft Fibreglass 595 outsider hardtop, Sailfish Catamarans' 7.05 reefmaster, 765 canyon, S8 and 2800 as well as Extreme aluminium boats.
West Ribs will have the Zodiac Pro 5.5 and Pro 7 models on display for the first time in Australia, while local boat builder Westerberg Marine will be displaying a 2017 model 8.0m Aurora twin rig wheelhouse and a 2017 model 6.3m Eclipse hardtop twin rig.
The show will also have corporate displays from Mercury, Hobie Cat and Yamaha plus displays of new boats from Brig and Sacs Marine.
Festival of Sailing
Out on the water, the show is working with Swan River Sailing and Australian Sailing to deliver a Festival of Sailing, also involving key local stakeholders including Royal Perth Yacht Club, Royal Freshwater Bay Yacht Club and South of Perth Yacht Club.
Peter Woods said he is looking forward to being able to present the Festival of Sailing at the show in what will be an Australian first.
"The Club Marine Perth International Boat Show aims to promote all forms of boating to West Australian audiences and this will be the first time yachting has been promoted in an interactive environment at a boat show in Australia," he said.
"The Festival of Sailing will take place on Perth waters, and we will have grandstand seating on the banks of the river in order for viewers to watch the regatta."
Festival of Sailing activities will include a daily sailing regatta, kids sailing via Australian Sailing's Tackers program, and Discover Sailing aboard four to six licensed survey yachts from Swan River Sailing.
More information about the show is available on the website.