Perth grows to three sites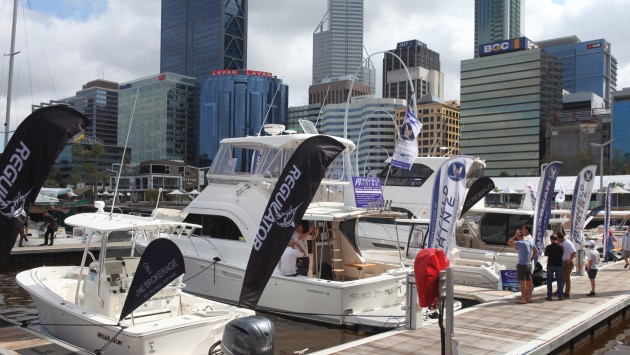 WA's major boating event adds an extra on-water site in 2019 for bigger boats.
The WA Boating Industry Association (BIAWA) has announced that this year's Club Marine Perth International Boat Show will run from 20-22 September, 2019, and will now be staged in three locations in the city including Barrack Street Jetty, Perth Convention and Exhibition Centre (PCEC) and Elizabeth Quay.
The show is the major boating event in Western Australia combining on-water displays of larger boats and an indoor exhibition of the latest trailer boats, jet skis, canoes and kayaks, engines, and marine electronics. It also features a range of free activities and displays for visitors within Elizabeth Quay. This year, bigger boats over 15m will be accommodated at the nearby Barrack Street Jetty.
BIAWA president Sheryl Swarbrick said the show will offer even more to visitors this year with more interactive activities for families to enjoy, and WA's biggest product displays from all the major brands.
"What makes the Club Marine Perth International Boat Show different from other events is that it is more than just a boat show," she said.
"Although audiences will be attracted to look at and make purchases of the latest boating products, we are extremely pleased to be able to offer a boating festival, with a diversity of attractions to suit everyone.
"Our focus for the show is to present a full boating activation that people want to spend all day enjoying. With activities to try out, skills to learn, information and knowledge to gain, and of course field experts on hand to help out, the Club Marine Perth International Boat Show is an exciting event for anyone interested in boating and fishing," she said.
Activities for the show include the Discover Boating program with free boating/sailing activities for all ages, the Maritime and Roads Information Hub, boat licence testing and information, 'How to' demonstrations on a variety of topics, special guest presenters, fishing demonstrations, prizes and giveaways.
Sheryl Swarbrick said the marine industry was already showing its support for the event in 2019 with most of the previous years' exhibitors indicating they will again be exhibiting at the event.
The prospectus will soon be available for interested exhibitors. For more information, visit the website or contact Premiere Events on (08) 9386 9666.