Parsun seeks pre-delivery support in Victoria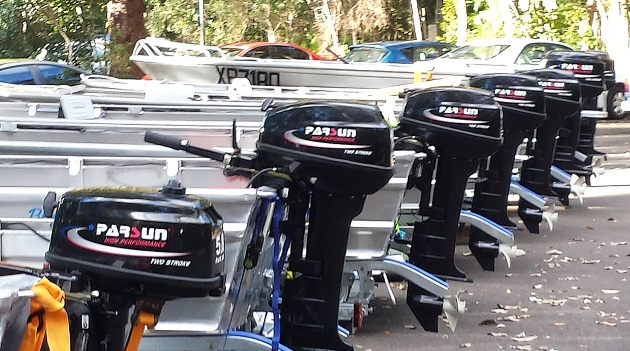 Expansion of outboard deliveries to BCF stores calls for extra mechanical support.
The local distributor of the Parsun range of outboard engines, Island Marine Enterprises, is expanding its delivery of engines to Boating-Camping-Fishing (BCF) stores in Victoria. As part of the growth, the company is looking for a marine mechanic or service centre to handle all pre-delivery checks of outboards prior to their delivery to the BCF distribution centre in Altona, Victoria.
The pre-delivery process involves unpacking, checking, cleaning and re-packaging all engines prior being sent to BCF to ensure that the engines are ready for use straight from the shop floor.
Garry Baikovas at Island Marine said the first shipment would comprise just over 150 engines to trial the process, after which the numbers would increase and become more frequent.
"It will be a good source of income for whoever takes it on," he said.
Island Marine has been supplying Parsun outboards to BCF stores for a number of years, mainly in the 3.6hp to 15hp power range, and has gradually been increasing the volume to around 1,000 engines per year. In Queensland, the pre-delivery checks are handled by TMC Outboards in Brisbane while Island Marine handles the supply for NSW.
Baikovas said the main criteria for a Victorian representative, which could be either a mechanic or a dealer looking to take on some extra work, is that they should be "hands-on", trustworthy and reliable with the ability to complete the checks in a timely manner when shipments arrive.
Further details from Island Marine Enterprises, phone 02 9532 0002.