Outdoor show returns to Brisbane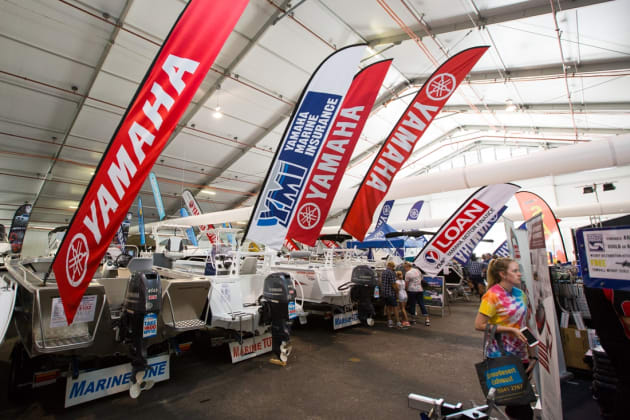 Winner of best consumer show award in 2016 kicks off new season.
The National 4x4 Outdoors Show, Fishing & Boating Expo is returning to the Brisbane Showgrounds from 31 March-2 April, 2017, with the promise of thousands of 4x4, fishing, boating, camping and outdoors products from leading retailers.
The show returns after a successful year in both Brisbane and Melbourne during 2016. It was recently named 'Best Consumer Show over 10,000m2' in the Exhibition and Event Association of Australia's (EEAA) 2016 Awards for Excellence.
This year sees the return of leading marine dealer, Brisbane Yamaha, to the show alongside other outdoor suppliers Opposite Lock, ARB, TJM, Mega Cheap Hardware, Brisbane Marine, Isuzu Ute and Ipswich Lifestyle Centre
"We are so pleased to be bringing the National 4x4 Outdoors Show, Fishing & Boating Expo back to Brisbane again in 2017," said event director, Paul Mathers. "Queenslanders just love the outdoors, and with so many options for outdoor recreation in this great state it's a great thrill to bring it all together in one venue."
Presenters at this year's show include ex-AFL legend and host of The Great Australian Doorstep Peter 'Spida' Everitt, outback exploration guru Jase Andrews from All 4 Adventure, one of the most recognisable faces in Australian 4WDing John 'Roothy' Rooth, Paul Worsteling from TV's iFish, Shaun and Graham from 4WD Action, and Rick, Jamie and Steve 'Starlo' Starling from The Off Road Adventure Show.
"The Expo continues to be renowned as a leading event for this industry, with our range of big-name exhibitors and industry leaders on board, along with some exciting newcomers to the industry who will have something new to offer visitors to the show," said Mathers.
"With more than 20,000m2 dedicated to everything outdoors, if you love exploring Australia – whether its 4WDing, camping or fishing – you will be absolutely in your element at this event. There is certainly something for every taste at the show – whether it's a big ticket item you are after, such as a boat, new camper, or a great price on a 4WD, or a more budget-friendly option such as a new tackle box or wet weather gear."
To purchase tickets and for further information about the show visit the website.