Outboard emissions rules due by the end of year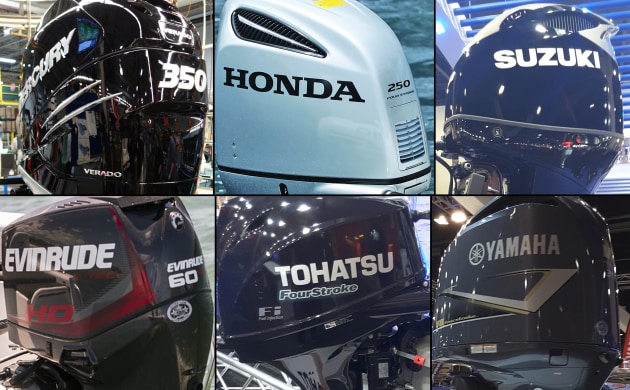 Industry roundtable produces more detail on costs and exemptions.
The rules which will determine how the outboard engines emissions legislation passed by Parliament last week will operate are due to be approved by the end of the year with a four-week public consultation period set down for November.
Further details about what will be in the rules emerged from an industry roundtable with the Department of the Environment and Energy held in Canberra last week. In terms of implementation, the government is sticking with its timetable to ban the importation of non-compliant engines from 1 July next year with all sales prohibited from 1 July 2019. After that date, anybody selling, advertising or incorrectly marking non-compliant engines will be subject to heavy fines. Importers and suppliers can also be fined for not keeping adequate records or for failing to produce documentation when required.
Other elements of the rules are yet to be finalised and the Department is asking for feedback from industry representatives by the mid next week.
In terms of compliance costs, the Department told the industry that the scheme will cost $2 million a year to administer which will be recovered from the industry via levies and fees. It is proposed to charge a levy of 0.54% on the import cost of all engines, effectively adding up to about $100 to the cost of an engine. It will then be up to the suppliers to decide if the levy is passed onto the consumer. Industry representatives at the meeting questioned the cost recovery and levy amounts and asked for further details on how the figures were calculated.
Proposed exemptions to the rules include categories such as for testing purposes, military applications, rescue and emergency services and some race competitions. There is also an exemption category for replacement engines in circumstances where there is no compliant alternative. Applications for exemptions must be made through the Department's website and the proposed fee for exemptions in most categories is $1,470.
The industry is also seeking an exemption for non-compliant engines which are currently in the market and which would otherwise be banned post-July 2019. The intention is that by allowing these engines to be sold but not replaced, it will provide relief to smaller dealers which would otherwise be faced with selling these engines at a loss. The industry has been asked to provide estimates of the number of these engines currently in the market.
A second roundtable meeting is proposed for November and, following the finalisation of the rules, there will be a public information campaign to inform the industry about the impact of the legislation.