NZ new releases at METS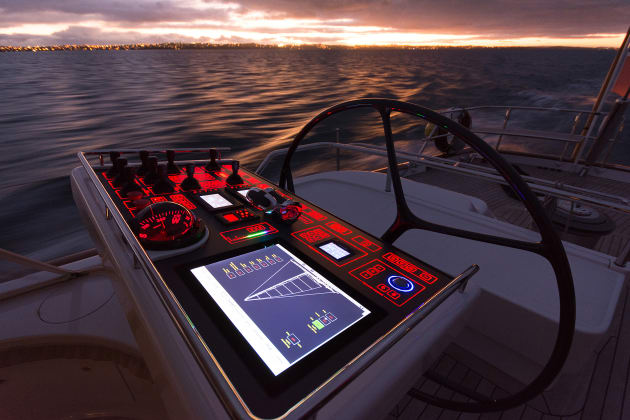 New components and tools headline New Zealand's presence at trade show.
A host of New Zealand companies are making tracks to the Netherlands next week for the METSTRADE exhibition, hoping to impress the international marine market with a range of new products.
Some participants such as Balex with its Automatic Boat Loader, Fusion Entertainment with its StereoActive audio system, the Fastmount cushion clip, and the Bowmaster Subplough Underwater Deployment System from Manson Anchor will be vying for one of the prestigious DAME Design Awards.
Other companies will be releasing new products onto the market as part of the New Zealand pavilion which can be found in Hall 2 at the show.
Pacific Aerials
Pacific Aerials has released a new range of commercial grade, Longreach VHF antennas which will be shown at METS. The new aerials feature a custom-made fibre-glass with more than double the wall thickness of conventional antennas, and marine-grade stainless steel ferrules.
The antennas come in two sizes - 1.2 metres and 2.4 metres -  and match to Pacific Aerial's Pro-Series stainless steel mounts and adaptors.
Pacific Aerials manufactures a range of marine, land mobile and cellular antennas from its Auckland base. The company has been ISO9001 accredited since 1994 and exports successfully to more than 15 countries around the world.
Colin McMurray, Pacific Aerials managing director, said the company is looking forward to presenting new products to distributors, along with new branding, improved packaging and an updated website.
"METS gives us the chance for valuable 'face time' with almost all of our distributors from around the world, and provides great opportunities to establish new relationships."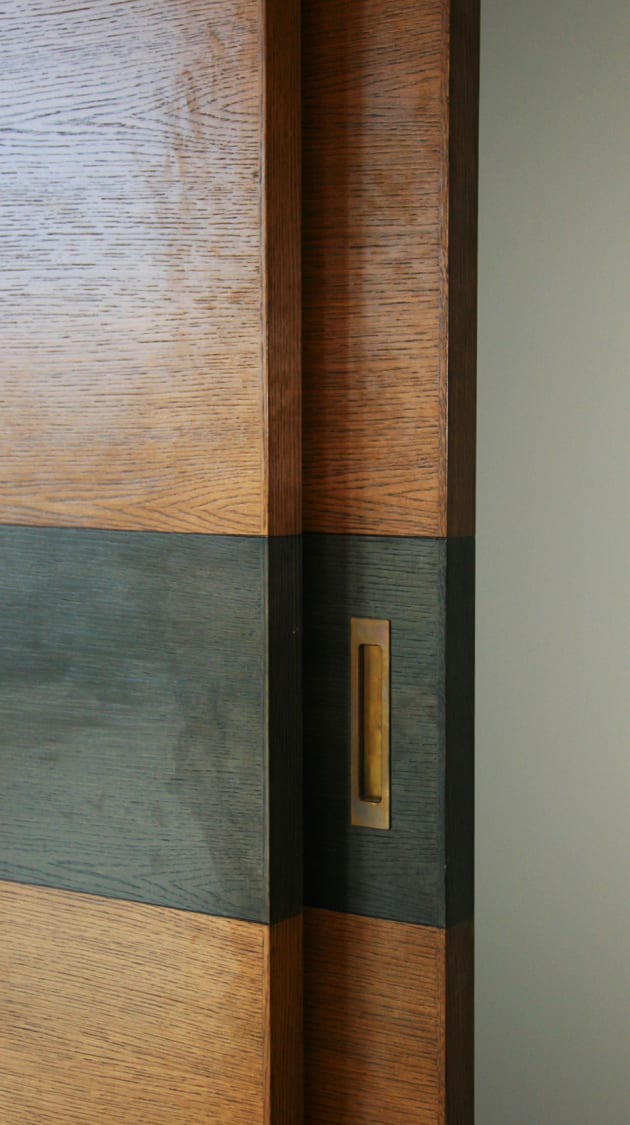 Halliday + Baillie
Making its debut at the show, hardware supplier Halliday + Baillie will release a bespoke line of bronze hardware for superyachts at the show this year.
The company has created the new line to be hardy, anti-corrosive and to require less maintenance than steel. It offers an excellent fire rating and can be customised to match the aesthetic of the yacht. Custom CNC capabilities provide the facility for personalisation, allowing for yacht names, owner crests and other elements to be included in the final finish.
Halliday + Baillie ranges are already a favourite with interior designers and a staple product on yachts. The company has been supplying quality door hardware, rail brackets, door stops and wet area vents to new build and refit yards for over 15 years. The company's hardware is proven to stand up to salt spray, and is finished in marine grade materials, or milled from marine grade stainless steel.
The company has a strong global presence through distributors in Scandinavia, the UK, US and Australia but this will be its first METSTRADE show.
"Our design products are proudly produced in New Zealand where lower volumes enable careful monitoring with a correspondingly high production quality and durability," said Halliday + Baillie's Tiffiny Hodgson.
"To complement the existing range of sliding door hardware - including a full range of flush pulls, end pulls, flush bolts, locking and privacy sets, stair rail brackets, and door stops - we're pleased to be staging our first public showing of our new range of solid milled bronze hardware at 2016 METSTRADE."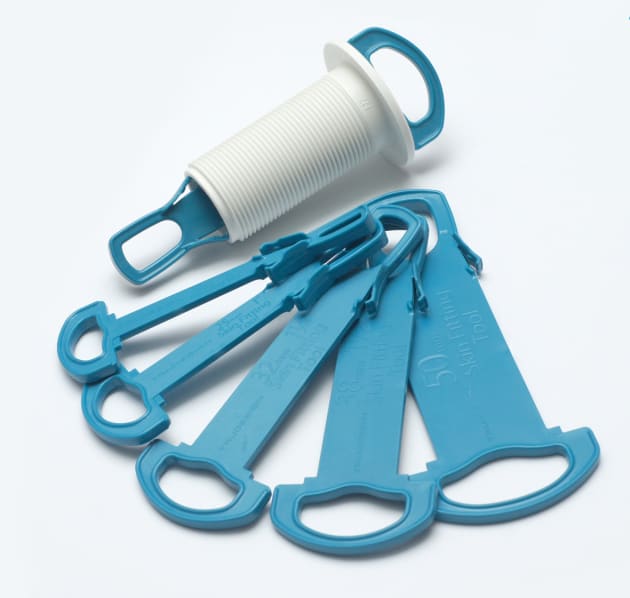 TruDesign
Another New Zealand product nominated for the DAME Awards is a new range of skin fitting installation tools from TruDesign which last year won an award for its skin fitting ball valve assembly.
The new tools are designed to enable boat builders to streamline installation of skin fittings (thru-hulls) into boats. Skin fittings have been used in both commercial and recreational vessels for over 100 years. They provide the only means for water to enter and exit through a hull and modern boats often have a multitude of them installed.
Typically, installing skin fittings has been a laborious task for boat-builders and enthusiasts, whether during production fit outs or when replacing corroded metallic thru-hulls, requiring two people to complete the job – one person on the outside of the hull to hold the skin fitting in place and prevent it from turning, while a second person inside the hull fits the washer and tightens the backing nut.
TruDesign's new skin fitting installation tools mean the process can now be performed by one person. The tools also allow the skin fitting to be held securely for easy application of sealant.
The tools are available in five sizes from ¾ of an inch to two inches, are reusable and work with both TruDesign's Dome Head Skin Fitting models as well as their Recessed Head models.
The company will also be showing a number of other innovative products at METSTRADE. Its composite plumbing fitting range now numbers over 400 items enabling boat builders to have corrosion-free and electrolyse-free ISO and ABYC-approved thru hulls, connectors, valves, vented loops and Y valves.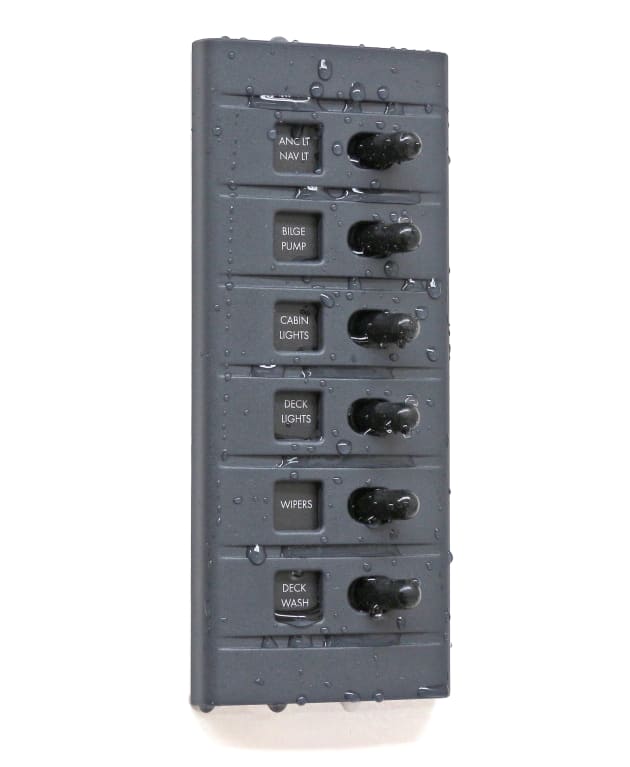 ConnexWire
Also making its debut at METSTRADE, ConnexWire will introduce a range of four- and six-way 12v fused switch panels to the European market. The panels are designed to combine robustness and durability in marine applications and can be customised to suit individual client's needs, while taking up less space than other brands on the market.
Sales manager, Scott Harty, the company is looking forward to introducing the panels to a new audience.
"When designing our panels we wanted to achieve a simple-to-use, flexible and compact design which required less dashboard space than other major brands.
"The faceplate conceals circuit protection making it easy to change fuses if required, without having to get behind the dashboard.
"We developed and tested these robust and reliable switch panels in the tough marine environment, as well as in automotive applications.
"Switching can be customised to suit the client's needs during manufacture so that the panel is delivered ready for installation, saving time and money in production."
Propspeed
The industry-leading foul release coating, Propspeed from Oceanmax, will be presented at METSTRADE for the second time this year where the company will be introducing its digital application guide available online.
Propspeed protects propellers and metal running gear from fouling without using any of the biocides typically found in conventional anti-fouling coating systems. These biocides may contain copper which is a potent marine contaminant. Once the supply of biocides is used up in these conventional anti-fouling systems, it loses its effectiveness and requires re-coating, a process which can occur within a few months in marine rich environments.
In contrast, Propspeed contains no biocides, copper, or tin and lasts at least 12-18months.
The coating is made up of a two component etching primer, which bonds to the substrate, and a clear top coat which provides an ultra-smooth outer layer. Combined, they provide an integrated coating system that stays firmly adhered to the substrate, reducing the ability for fouling to occur and providing a durable protective coating which is easy to maintain.
Propspeed continues to be used in new and interesting applications. The commercial marine environment is one where the product's performance can greatly reduce operating costs and provide protection against corrosion.
IMED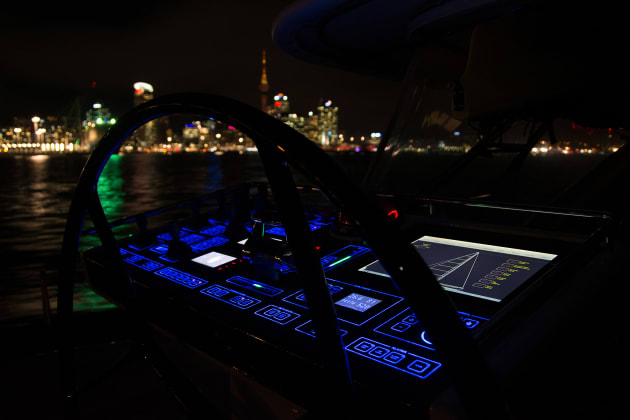 Superyacht control panel and electrical design company, IMED, will present a 2.0 version of its LED dimmer which, due to demand by customers, is now available as a stand-alone product.
New features on the dimmer include the ability to fade in and out with smoother transitions and stackable configurations for larger, varying lighting loads. The dimmers can be set to match the minimum light intensities of different equipment. Existing features from the previous model such as low level light and feedback contact have been kept.
The dimmer was created to enable crew to better control lighting levels across control panels, decking and interiors, and to prevent over-bright LED lights. Night navigation becomes safer with the ability to find an ideal low level of light for the highest level of exterior visibility.
The single LED Dimmer module can be configured on-site for many options, including separate up/down buttons, on/off control disable (for lights which must not be switched off), and slave unit with trim to match the light output.
The dimmer options and function settings were designed in-house based on the needs and complaints of superyacht crew. Company director, David Chalmers, draws on his experience as a former superyacht engineer to create products designed to solve problems onboard.
All the LED Dimmers are individually hand-tested in New Zealand by a member of the IMED team.