NZ boat loader raises capital online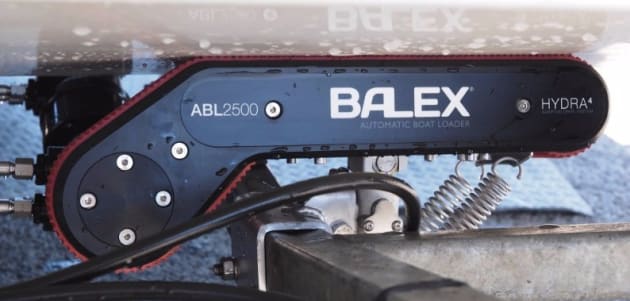 Automatic boat loading technology gains crowdfunding support.
New Zealand company, Balex Marine, has raised more than NZ$330,000 through an online investment portal to fund the further development of its Automatic Boat Loader (ABL) technology.
The company used the New Zealand investment crowdfunding site, Snowball Effect, to launch its public offer for shares in the company. The shares were priced at NZ$1.25 with a minimum investment of NZ$2,000. When the offer closed last week, it had attracted a total of 80 investments valued at NZ$330,500.
The funds raised are part of a NZ$750,000 capital raising of which existing shareholders have contributed approximately NZ$453,000, The new funds will be used for a range of activities including overseas marketing, IP costs and inventory pipeline.
Managing director, Paul Symes, told Marine Business the decision to the use crowdfunding model to raise additional capital was seen as a good way of also raising market awareness of the product.
"The decision to proceed with a Snowball Effect offer was based on more than just seeking investment. Raising capital through Snowball Effect is also a powerful marketing opportunity for companies," he said.
"It's not just increased brand awareness during the offer itself but also taking on investors that join the Balex journey and become brand ambassadors themselves, buying and promoting our product.
"NZ is a nation of boaties, and Snowball Effect has a wide database of both retail and wholesale investors, many of whom will own boats and understand the value of our automatic boat loader."
Symes added that the company would consider using crowdfunding again to raise capital in each new regional market as part of its market entry strategy.

The ABL system is a hydraulic-powered boat loading system that is designed to automatically load and unload boats on trailers. It is suitable for boats from 5-9m in length and weighing up to 2,500kgs. It can be sold as part of a new package or retrofitted to existing trailers.
Balex exhibited its first commercial product at the May 2016 Hutchwilco Boat show (a prototype was shown in 2014) and the system is now available through a reseller network of marine dealers, trailer and boat manufacturers. According to the online offer, more than 20 different boat brands have received ABL installations to date with a total of 100 units in the market.
In Australia, Watersports Marine in Sydney has been appointed as the first local ABL reseller with Northside Marine in Brisbane to follow. The company has also entered into discussions with Dunbier trailers as a potential OEM partner as well as other major boat and trailer manufacturers.
The ABL will be shown at METSTRADE in the Netherlands next month and has been nominated for a DAME Design Award.