NSW police to drug test boaters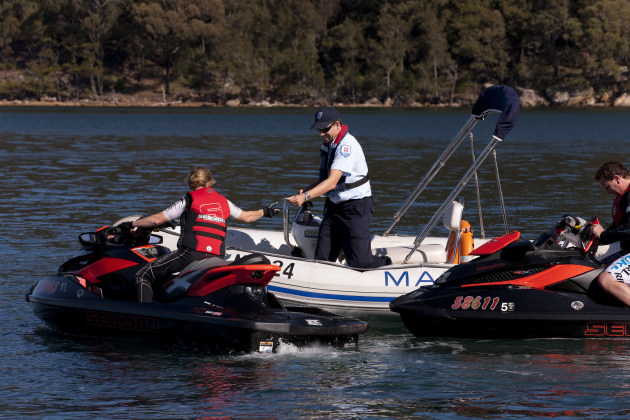 New enforcement campaign to include random drug testing over summer.
The NSW Police in conjunction with Transport for NSW have announced that random drug testing will be introduced this summer as part of a new marine safety program.
The Maritime Enhanced Enforcement Program (MEEP) includes both alcohol and drug testing as well as a crackdown on dangerous or anti-social activity on the water.
"We continue to see preventable boating incidents and dangerous jet-ski riding in certain hot spots so you can expect to see more police on our waterways over the summer boating season," said NSW Police Commissioner Mick Fuller.
"Some of the worst marine fatalities have involved drugs and alcohol so having the capability to drug test on the water is another measure to reduce the risk of incidents on our waterways.
"Driving any vessel under the influence of alcohol or illegal drugs puts you at greater risk of injuring or killing yourself, your friends and other innocent people."
In 2016/17, there were three fatalities, two of them involving jet-skis, and nine serious accidents on NSW waterways. Last year NSW Maritime officials also stopped 9,000 jet skis and issued over 600 enforcement actions.
The random drug testing will be up and running by the end of October and will encompass both metropolitan and regional areas as well as inland waterways. It will use the same test kit as currently used for drivers to detect the presence of illicit substances.
Minister for Roads, Maritime and Freight, Melinda Pavey said it is important that waterways remain safe for all, and that means being responsible when operating a vessel.
"Last year NSW recorded three boating fatalities which was the lowest number in at least 40 years, and more than 80% below the long-term average. But even one life lost is one too many and we must remain vigilant when it comes to safety," she said.
"The vast majority of people who go boating do the right thing and have nothing to fear from this Maritime Enhanced Enforcement Program which is aimed at those who put others at risk through anti-social, hoon or dangerous behaviour."
MEEP was established in collaboration with Transport for NSW through the Centre for Maritime Safety (CMS) to run over three summer boating seasons until April 2020.