NSW police do more with Sea-Doo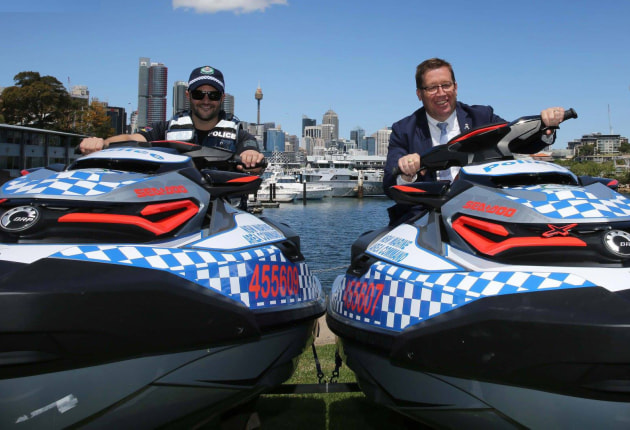 New Marine Enforcement Team equipped with 14 Sea-Doo PWCs.
NSW Police recently launched a new on-water Marine Enforcement Team (MET) that will be using 14 new personal watercraft (PWC) to patrol NSW waterways targeting anti-social behaviour and reckless boating across the State.
The unit has been supplied with a fleet of 14 new Sea-Doo RXT-X PWCs from BRP, the official supplier of the watercraft units.
"With summer only a few weeks away, and the hot weather already here, these new PWC units will boost the capability of officers to target those that commit dangerous or anti-social activity on our waterways," said Superintendent Mark Hutchings.
The NSW Government is investing more than $140,000 in the new PWCs which will be used to monitor any reckless or dangerous behaviour taking place on or near the water. The team will be located primarily within the Sydney Metropolitan area, as well as Newcastle and Port Stephens during the boating season, and will work in collaboration with the RMS Maritime on-water compliance effort.
"Police will be on the water throughout the season to enforce maritime laws, conduct random breath and drugs test, carry out safety checks on vessels, check boat licences, and ensure any other PWC riders enjoy the sport safely," said Superintendent Hutchings.