NSW Maritime Services hails safety blitz success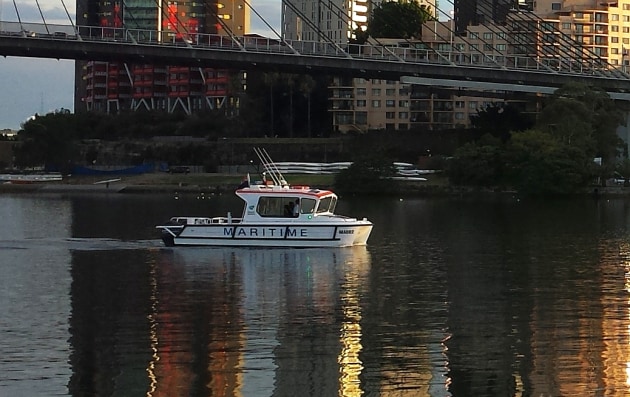 Over 80% of vessels checked over long weekend found to be safe.
NSW Roads and Maritime Services is hailing the success of its first boating safety operation of the season which saw 2,445 vessel safety checks carried out over the recent long weekend.
The safety checks saw a compliance rate of more than 80% on vessels inspected.
NSW Maritime executive director Angus Mitchell said Operation Safer Waters: 'Check the Decks' involved 46 NSW Maritime Boating Safety Officers (BSOs) deployed across the state from Eden to Tweed Heads, operating from 7am to 5pm every day of the long weekend.
"The primary focus of Operation Safer Waters: 'Check the Decks' is safety equipment diligence, especially maintenance and use of lifejackets, and awareness of weather and water conditions," he said.
"The BSOs conducted three days of high-visibility patrols with a concentrated effort on compliance checks on all vessels, following a lead-up campaign where Boating Education Officers promoted safe boating practices and behaviours across the state."
The majority of the penalty notices and formal warnings issued during the safety operation were related to lifejacket wear and condition.
"If you're going out on the water, it is essential that you take every step to ensure your own safety and that of others," said Mitchell.
"Lifejackets need to be checked before you go out to make sure they are serviced according to manufacturer's instructions, are in good condition and working properly.
"Maritime staff will continue to hold demonstrations and provide more information to boaters at events and on social media to help people understand lifejacket maintenance and service requirements."
Waterways patrolled during the operation included the Far and Mid North coasts, Hunter and Port Stephens, Broken Bay and Hawkesbury River – including offshore as well as Pittwater to Penrith – Sydney Harbour, Botany Bay and Georges River, Port Hacking, South Coast and the Murray River Region.
BSOs also came to the rescue multiple times to assist kayakers, snorkellers and larger boats, avoiding potentially serious incidents around the Narooma bar and on Lake Macquarie.