Noosa gets industry funding to train students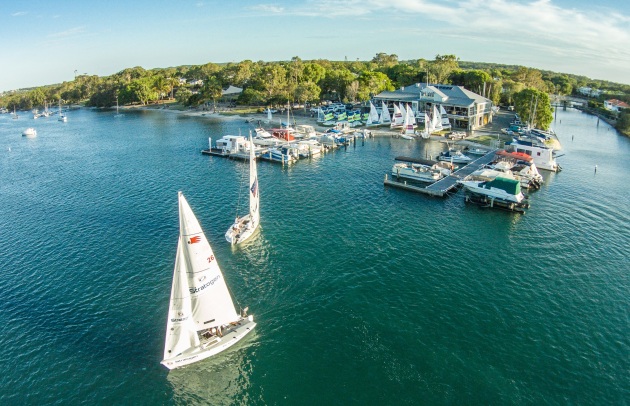 Marine Industry Foundation grant to fund traineeship program.
The Marine Industry Foundation (MIF) has awarded a grant to Noosa Yachting and Rowing Club (NYRC) to help it provide boating-related training to school students.
NYRC has been running a traineeship program for school students since 2006. The new funding will be used to broaden the level of qualifications it offers as part of its school-based Certificate III Sport & Recreation Traineeship program.
MIF works to improve access to boating for disadvantaged groups and to provide opportunities for employment, education and training within the marine industry. Chairman and BIA national CEO, Howard Glenn, said the funding to NYRC was well-aligned to one of MIF's two core objectives.
"In this instance the funds will be used to add value to the recreational marine-related training and education of participants in the Certificate III course," he said.
More than a decade ago NYRC formed a partnership with the Queensland Department of Education and Training (DET) to design an approved and nationally-accredited level of training and education in the marine industry for youth aged school students. Qualifications gained from the program provide participants with a pathway for employment on both a part-time basis whilst still in education or on a full-time basis after completing their education. Since 2006 about 85 school students have completed the program.
Past NYRC staff members who have completed the program have gone on to work for Australian Sailing, Yachting Queensland, yacht clubs in three States and with marine industry businesses. Two have completed their boat building apprenticeship with local boat builders, Noosa Marine.
Howard Glenn presented the grant to NYRC manager Ash Little and sailing manager Paul Bundell.
"The funding will enable NYRC to continue to deliver what has been a most successful training program," said Ash Little. "For the past decade our Certificate III training delivered skilled young people into the work force of the recreational boating industry across Queensland and Australia."