Nitro Marine under new ownership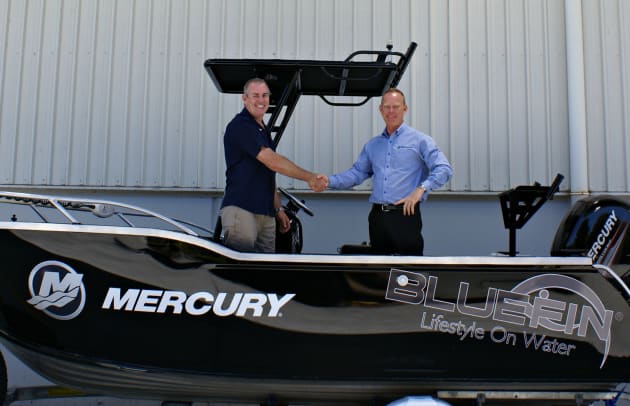 New industry entrant takes on Gold Coast-based dealership.
Nitro Marine at Southport on the Gold Coast has a new owner, Stuart Hazell, who comes to marine industry from a background in construction.
"Actually I spent the last 20 years in construction, project managing heavy industrial builds like mines and power stations. But I was spending too much time away from my family so I thought this was a wonderful opportunity," he said.
Although new to the industry, Hazell said he is well-supported by the team at the dealership.
"We really do have a highly skilled crew with Rob Waugh remaining as dealer manager and with the addition of Gyula Vari as sales manager, we haven't skipped a beat," he said.
Nitro Marine has been operating since 1980 representing a range of boat brands including Crownline, Blue Fin, Pioneer, Triton, CSB Huntsman and Polycraft. It is also a long-time Mercury dealership, winning numerous national and state dealer awards, something which Hazell says won't change.
"We are absolutely going to remain a Mercury dealership," he said. "That's a no-brainer given the quality of their products and I really want Nitro to be known for quality in everything we do – in every interaction with our customers."
Mercury's state manager for Queensland, Mike Wilesmith, said he has no doubt the dealership will do well under Hazell's leadership.
"Nitro Marine is a benchmark dealership and Stuart, with his business acumen and his customer focus, is going to be incredibly successful."
The new owner said he has clear ideas as to how he'd like to grow the business.
"I think there a number of ways we can make Nitro Marine bigger and better - providing more of what the people on the Gold Coast want - but I'm not going to give away anything just yet.
"My immediate goal is to spend the first six months really getting to know the business and that means getting to know my customers," he said. "So if you'd like to come in and say hello, you're always welcome."