New showroom is a hit for Insinc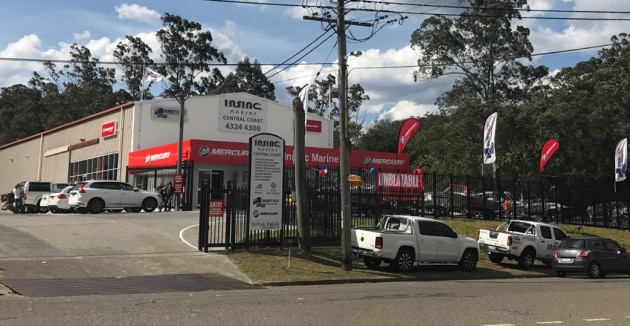 Central Coast dealership doubles display space at new location.
Insinc Marine at Gosford on the NSW Central Coast is celebrating its recent move into new premises which has seen the dealership double the amount of display space available for boats.
The family-owned business run by Troy and Lee Durham spent 18 months searching for new premises to accommodate the growing business, eventually ending up less than a kilometre from its previous premises.
According to Lee Durham, the new showroom is effectively twice as large as the previous one.
"The new boat display is much larger," she said. "Along with Quintrex and Bayliner we've started selling Baysport fiberglass half-cabins and now we have room undercover to show them all properly. We simply outgrew the original site."
The new site for the Mercury dealership also features a brand new, fully equipped workshop, a drive-through for customers dropping-off or picking-up boats, a large outside display area for used boats, as well as a well-stocked parts section and chandlery.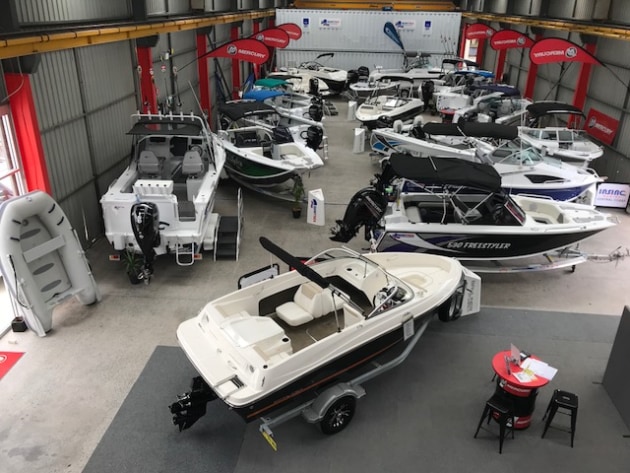 "The new site is just under a kilometre from the old site so our customers haven't been inconvenienced at all which was a major consideration, of course," said Troy Durham. "And the feedback we've been getting from people has been pretty impressive. There's nothing else like us around here.
"Over the years we've worked hard to earn a good reputation and I think our new site supports that.
"It gives our customers even more confidence that we are here for the long-term and we are absolutely going to do the right thing by them and their boat – new or used, big or small," he said.
"As our business grows we have to continue to thank the reputable brands we sell and the continued support they give us. Their support has enabled our business to grow and this new site is just a part of that."
Insinc Marine is now at 20 Dell Road, West Gosford NSW 2250. www.insincmarine.com.au