New Riviera dealer at Pittwater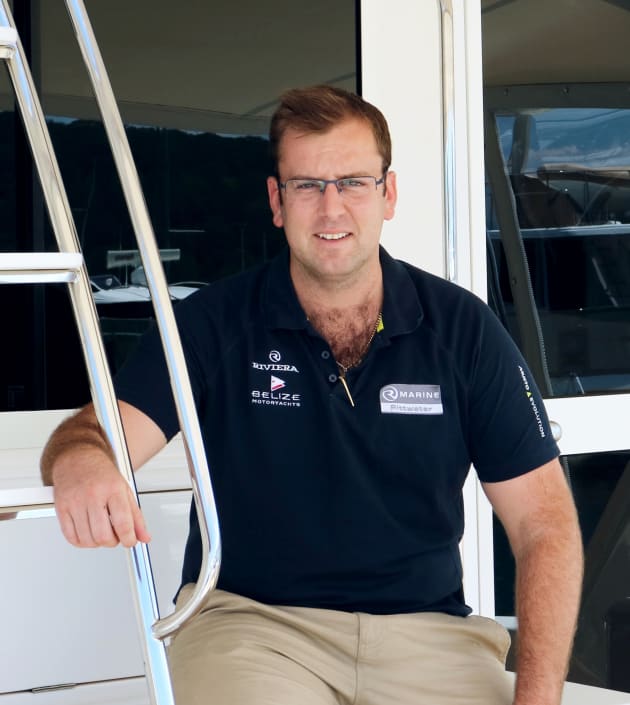 Scott Dillon appointed as dealer principal at Sydney dealership.
Riviera has announced the appointment of Scott Dillon as the new dealer principal of R Marine Pittwater in New South Wales.
Riviera chief executive Wes Moxey said Dillon has boating in his bloodline and is very well known to Riviera and Belize owners on Sydney's Northern Beaches and North Shore.
"Scott grew up on the water and around Riviera and he understands implicitly our ethos of excellence and integrity, and also our unwavering commitment to owner care. All of these key attributes are embedded deeply in his DNA," he said.
"Scott's wealth of marine knowledge and Riviera experience will be warmly welcomed by our valued Riviera Family of luxury motor yacht enthusiasts."
Located at the Quays Marina at Church Point, R Marine Pittwater is part of Riviera's network of dealerships throughout the region which provide support and after-sales service to Riviera and Belize owners.
"Riviera is admired on the world stage for the loyalty of its family of owners and many are moored in close proximity to our dealership as they just love exploring the sheltered cruising grounds of Broken Bay, the Hawkesbury and Pittwater, and the ability to easily cruise south to Sydney Harbour or north to Lake Macquarie, Newcastle and Port Stephens," said Scott Dillon.
"It really is exciting to again be able to work closely with the entire Riviera Family not only in the areas of service and sales, but also in planning the cruising and social events that make owning a Riviera or Belize such a unique and special experience."