New Incat bound for Port Philip Ferries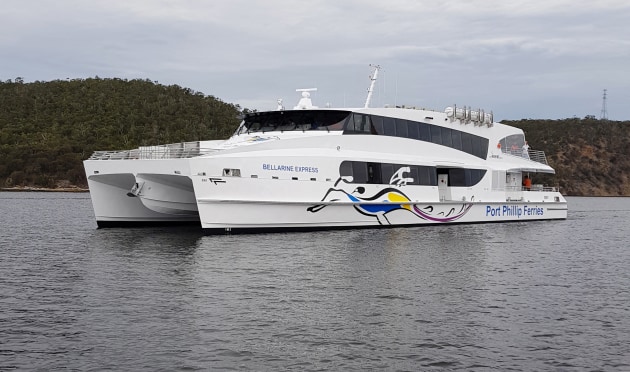 Melbourne ferry operator to trial faster speeds on the Yarra.
Tasmanian high-speed ferry manufacturer, Incat, has completed hull No. 90, a 35 metre catamaran called the Bellarine Express which will be going into service with Port Phillip Ferries in Melbourne.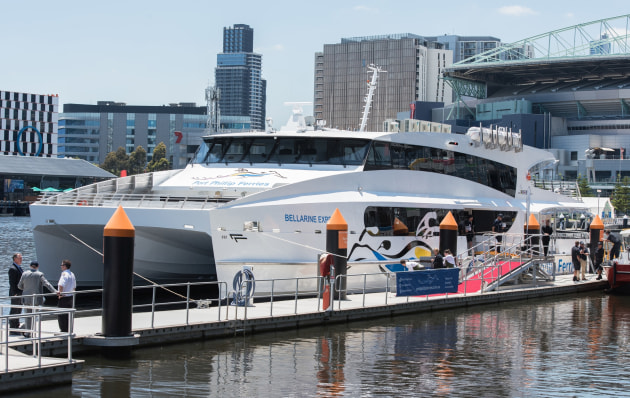 Port Phillip Ferries, which has been running for just over a year, operates a regular ferry service between Melbourne's Docklands and Portarlington on the Bellarine Peninsula, as well as between Portarlington and Geelong. According to the report in the Herald-Sun newspaper, a new service between Melbourne and Geelong is also under consideration.
The arrival of the new vessel coincides with the ferry company announcing that it will be conducting a three-month trial of faster cruising speeds on the Yarra River using its current vessel, MV Capricorn Dancer. The vessel will operate at an increased maximum speed of 15 knots on the Yarra River between beacons 23/24 and the West Gate Bridge commencing on 16 December.