Navico owners to buy C-MAP from Jeppesen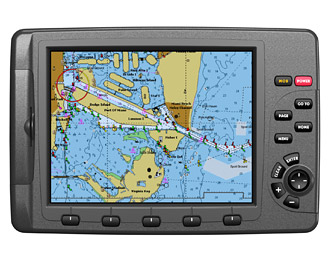 Digital map solutions will continue to be made available to rival brands.
The marine division of Jeppesen, best-known for the C-MAP brand of electronic charts, has signed a purchase agreement with Digital Marine Solutions, part of the Altor group of Nordic-based private equity funds.
Although not listed on the Altor Funds website, a press statement said that Digital Marine Solutions is owned by the Altor 2003 Fund which is also the majority owner of Navico.
Under the terms of the agreement, the former Jeppesen Marine business will operate as a separate entity trading under the C-MAP brand name. The remainder of Jeppesen will stay as part of Boeing Commercial Aviation Services.
C-MAP electronic charts are used in a wide range of charting and navigation systems such as Navico's own B&G, Lowrance and Simrad brands as well as Raymarine, Furuno and Humminbird.
In a statement, Digital Marine Solutions said it will ensure that Navico and other third party electronic manufacturers continue to have access to the C-MAP portfolio for both recreational and commercial marine use.
"Jeppesen Marine is one of the premier players in electronic charting and value added services for recreational and commercial marine," said Leif Ottosson, Navico president and CEO. "We look forward to working with the Jeppesen Marine team to create fresh innovations and to continue to work with Jeppesen Marine's existing customers to further grow the business."
Digital Marine Solutions said that it will continue to develop C-MAP's capabilities and sales by offering enhanced charting, digital content, and services solutions.
"We are pleased that our marine team is joining Digital Marine Solutions, where it will continue to deliver industry-leading cartography and operations solutions to recreational and commercial mariners, alike," said Kevin Crowley, Jeppesen CEO. "We are making this move to focus on our core aviation business, while at the same time positioning the marine business to succeed."
Pending regulatory approval, the transaction is expected to be completed toward the end of the second quarter, 2016. Terms of the sale were not disclosed. In the meantime, Jeppesen will continue to provide full support to the users of its marine products and services.