Multihull Solutions celebrates 10 years with record sales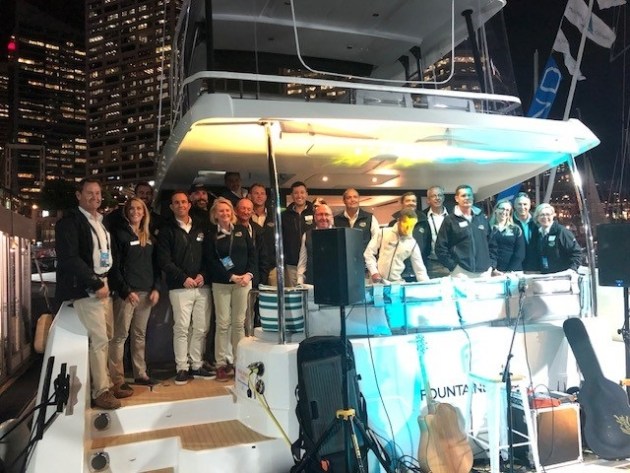 Multihull specialist's 10th anniversary sees 10 sales of Astréa 42 at SIBS 2018.
Local multihull broker, Multihull Solutions, celebrated its 10th anniversary with record sales of nearly $15 million at the Sydney International Boat Show including 18 new power and sail catamarans.
The sales included 10 of the new Fountaine Pajot Astréa 42 sailing catamarans which was launched locally at the show as well as five Fountaine Pajot Helia 44 Evolutions, a Fountaine Pajot Lucia 40 sailing catamaran plus two Fountaine Pajot MY 40 power cats.
The company said it is also expecting a number of additional orders to be confirmed in the weeks following the show.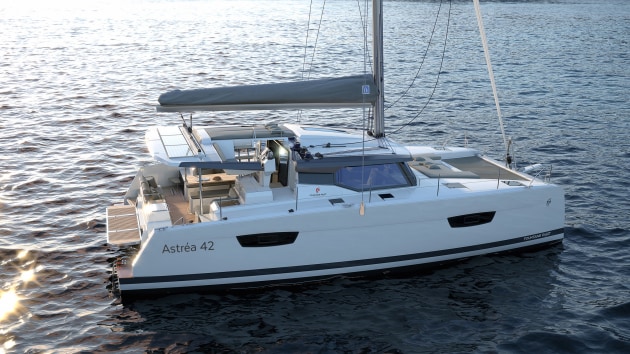 The Astréa 42 was launched at the Grand La Motte boat show in France earlier this year and has garnered the European 'Multihull of the Year' award.
"The catamaran has an exceptional design that emphasises liveability at sea while also delivering outstanding performance underway," said Mark Elkington, Multihull Solutions managing director. "The Astréa's contemporary design, high quality fixtures and impressive performance at sea combine to present exceptional value when compared to other sailing cats of her size."
The Astréa 42 is priced from $750,000 ex-factory in France or $950,000 landed in Australia with all taxes paid and essential options included.
Multihull Solutions was awarded the 'Best Asia Pacific Dealer' at Fountaine Pajot's annual conference recently in recognition of the Australian company's sales record and client service in the region.
Mark Elkington said the recent award and Sydney Boat Show success were a fitting acknowledgement of the 10 years of work the team had invested in building the company into Asia Pacific's leading multihull specialist with sales centres in Australia, New Zealand, the South Pacific and Asia.
"In an industry that is often buffeted by waves of adversity, our achievements and awards are certainly calls for celebration," he said.
"We are fortunate to represent some of the world's finest shipyards, including Fountaine Pajot and NEEL Trimarans, who produce multihulls that consistently set new standards in quality, safety and performance.
"However, Multihull Solution's growth and success is primarily due to the remarkable culture of our entire team. The respect, integrity and support that each member exemplifies in their dealings with each other, our clients and the industry represent the bricks and mortar of our entire operation," he said.