More industry panels for ASMEX 2018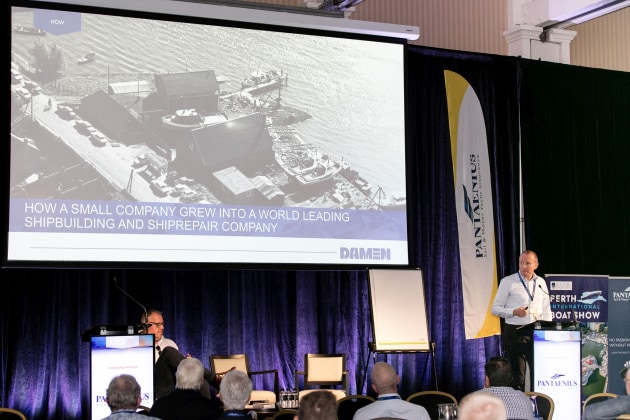 Marine conference to feature extra industry sector break-out sessions.
Organisers of the 2018 ASMEX conference, due to be held at Sanctuary Cove from 21-23 May, are promising a revised format this year which will include additional break-out sessions to cater for specific industry sectors. Separate two-hour break-out sessions will be held to cover export, superyacht and commercial defence issues.
The export session will include discussions on Asian export market strategies, government support for exporters, Free Trade Agreements, manufacturing and go-to-market distribution strategies.
The superyacht session will cover the latest report from AEC on a strategy for the superyacht sector as well as industry issues such as ensuring a consistent approach to visiting superyachts from Australian government representatives, crew visas, quarantine issues, access to the Great Barrier Reef and charter regulations.
The commercial session will include presentations by key stakeholders in the defence and commercial marine space including a presentation by Luerssen Australia about its successful SEA1180 tender to build 12 Offshore Patrol Vessels (OPV). Mike Deeks CSC, managing director of Forgacs Marine & Defence, will give delegates an insight into the company's construction of Australia's largest ever shipbuilding hall, while Jamie Bruce, CEO of Birdon Marine, will provide an overview of the company's design and tendering strategy which has enabled it to win tenders such as the US Army contract to build 374 bridge erection boats.
There will be panels involving superyacht captains, international stakeholders such as Pantaenius, Arrow Services Monaco, Sevenstar Yacht Transport, government representatives and Australian export, superyacht and commercial marine personalities. Organisers says all the panels will be designed to inform, debate and develop feedback for government to ensure the industry continues to grow and develop.
"This year we have listened to members and will be providing a comprehensive program designed to educate, support and inform delegates about opportunities to grow their business," said Richard Chapman, AIMEX president.
With just over two months to go before the conference, organisers say there has been an "overwhelming number" of registrations with delegate numbers up on the same time last year.
"The 2017 ASMEX conference was a highly attended event with the Awards night gala dinner completely sold out. We expect this year is going to be bigger than ever," said Chapman.
Tickets for the ASMEX conference and Award Gala Dinner are available on the website.