More councils target trailer parking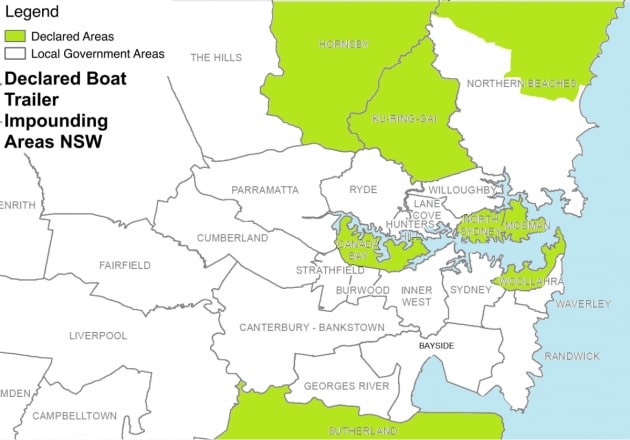 Eight Sydney councils now targeting boat trailers on the street.
Two more Sydney local government areas have introduced measures targeting boat trailers parked on public streets, bringing to eight the number of councils where the new impounding laws are now operating.
The new laws allow councils and impounding authorities to 'opt in' to take impounding action against boat trailers parked for more than 28 days.
The laws came into effect in July last year when three council areas – Canada Bay, Northern Beaches (Pittwater area) and Woollahra – commenced a pilot program to determine how the measures might be best implemented.
They were followed by North Sydney, Mosman and Hornsby Shire councils in October last year and then, last week, Ku-ring-gai Municipal Council and Sutherland Shire joined the list as well.
Originally, the Office of Local Government said it would work with the pilot councils and industry groups to "issue guidelines for councils and impounding authorities to inform the future implementation of the powers" although so far the resulting guidelines have not been made public.
Figures reported in the Hornsby Advocate from the three pilot councils to December 2016 indicate that over 260 complaints about boat trailers were investigated resulting in nearly 70 warnings being issued and four boats impounded.
There are also reports of increased 'vigilante' attacks on parked boats with tyres being slashed and trailers tipped over.
To help offset the impact of the new laws, the NSW government announced up to $5 million in grants to support the establishment new storage facilities. Applications for funding closed in December with the outcomes expected to be announced in March.