More brands heading to SCIBS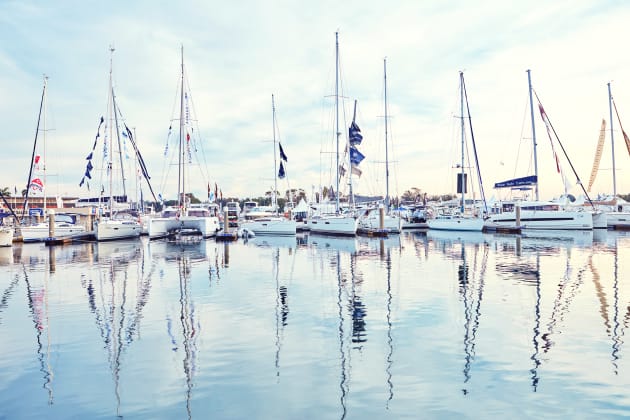 Exhibitors take up extra space following good summer sales.
Organisers of the Sanctuary Cove International Boat Show say they are

"buoyed by the support and confidence" shown by exhibitors lining up for this year's show with hundreds of prominent marine brands signing up over summer.

Major on-water brands that have announced their appearance so far include Maritimo, Horizon Motor Yachts, Leigh-Smith Yachts, Integrity Motor Yachts, Whitehaven Motor Yachts, Grand Banks Motor Yachts and Palm Beach Motor Yachts.

Organisers say that bookings were up 50% on 2016 in the three weeks after applications opened with 100 major brands signing up including Leopard Catamarans, Multihull Solutions, Multihull Central, Garmin, Navico, AMI Group, Pacific Motor Yachts, and Fleming Motor Yachts.

SCIBS sales and exhibition manager, Dominic O'Brien, said businesses who wanted to capitalise on the positive consumer sentiment need to secure their preferred position quickly.

"Exhibitors are telling us it's been a good summer and sales are strong, so they are taking more space and investing greater resources for SCIBS 2017," he said.

"There has been a notable demand for increased space in both pavilions, The Boatyard is well stocked with trailerable boats and the Marina has over 80 boats booked in," he said.

"There is still premium space available in all areas, including in and around The Marine Village, but we are taking bookings daily so exhibitors intent on attending SCIBS 2017 should reserve their space now."

Other companies that have already reserved space at the show include long-time watercraft exhibitor JSW Powersports which will return to its prominent position in The Marine Village, while marine insurance companies, Nautilus Marine Insurance and Club Marine, will both be on display along the Parkway. The Main Pavillion will include displays from Seabreeze Industries, Ultra Marine and Stella Systems.

In the Superyacht & Marine Pavilion, Superior Jetties will be joined by Megapulse and Adit Marine while AIMEX Alley will be home to marine specialists including Aqualuma, Pantaenius and Gold Coast City Marina.

The Boatyard is also selling quickly with RIB Force Inflatables, Game & Leisure Boats, Fishing & Leisure Boats, Sirocco Marine North, Northside Marine and QMC among the key exhibitors.