Midway goes all the way with Mercury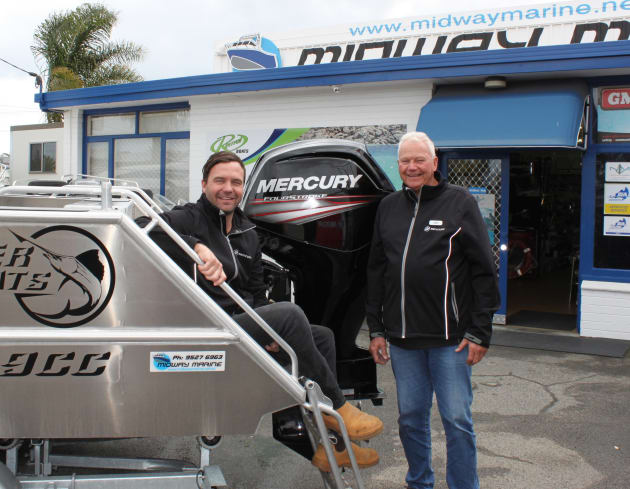 WA dealership commits to single outboard supplier.
Midway Marine in western Australia has announced that it is now an exclusively Mercury dealership. The current owners, Jim and Warwick Rann, bought the business 15 years ago as an addition to their existing dealership. Since then they have moved all their operations to the Midway site and have now decided to become a Mercury-only dealership.
"We are very comfortable with the move," said Warwick Rann. "We have been doing business with Mercury for a long time and we see it as a real partnership.
"We know their engines are excellent and whatever our customers need there's a Mercury model that's going to suit them down to the ground.
"Mercury has everything from 2.5 to 400 horsepower, the team we deal with is absolutely fantastic, and their business helps our business."
A family-owned dealership is located in Rockingham, south of Perth, providing new motors and servicing, new and used boats, trailers, spares and accessories. Boat brands on offer include the locally-made Fish Hunter aluminium boats, Haines Hunter, Revival and Sea Jay.