Michelle Lee on the home stretch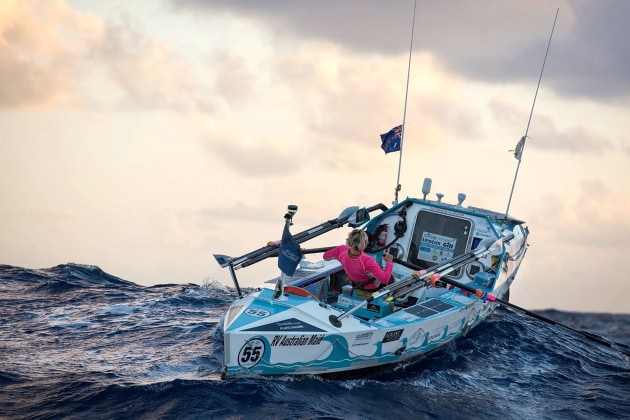 Intrepid rower expected to complete trans-Atlantic challenge next week.
Australian rower Michelle Lee is getting closer to achieving her goal of becoming the first Australian woman to row solo across an ocean.
Taking part in the Talisker Whisky Atlantic Challenge, Lee is now approximately 280NM from the finish line and is predicted to reach English Harbour in Antigua on or around 18 February. She left La Gomera in the Canary Islands on 12 December 2018 to tackle the gruelling 5,000 kilometre row across the Atlantic Ocean.
Along the way she has battled injury, digestive issues, a broken rudder and a pipi infestation. In her first recorded phone call since setting off, Lee admitted that while the rowing schedule has been gruelling, she is in good spirits despite a few injuries.
"Holding up yeah, holding up," she said. "I've got an open sore on my right hand on my ring finger – it's giving me a little bit of curry and it just won't heal."
Lee's designated person ashore Tony Roberts said what she's achieved so far is incredible.
"Her other two main competitors in the same type of boat are now way over 200 miles behind her," he said.
"She was originally aiming to complete her crossing in just 55 days, but the weather and a few injuries have slowed her down a little. There is a high likelihood that she's not going to be too far out from the original 5 February goal, though. My belief is that it will be between February 15 and 20, depending on the easterly winds."
This year 28 teams took part in the race, with teams made up of between one and five people, and there are now only six teams left to finish.
Track the remaining rowers' progress here.