MIA takes advanced marina management to Asia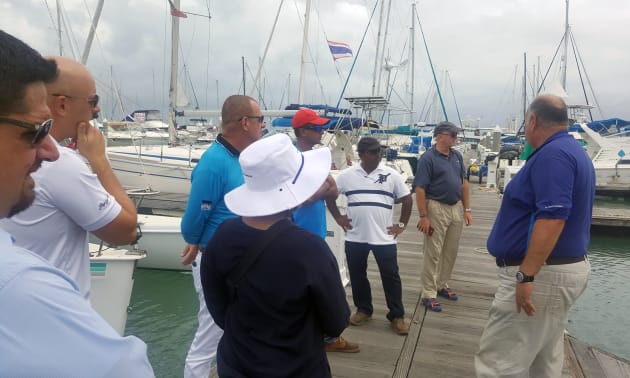 First ever Advanced Marina Management course held in in Thailand.
The Marina Industries Association (MIA) staged the first ever Global Marina Institute endorsed Advanced Marina Management (AMM) course in Asia last week. Held at the Ocean Marina Yacht Club in Thailand., participants on the course came from marinas in Indonesia, Singapore, Malaysia, Thailand and Qatar.
Course lecturers include a mix of certified senior marina managers from Thailand, Singapore and Australia as well as specialist business professionals.
MIA president and contributing lecturer Andrew Chapman CMM said the course was another important milestone in the development of the marina industries in the region.
"The Asian marina industry has come a long way over the past decade. It is very significant that we now have a core of trained marina professionals in the region. The course is a significant indicator of the maturity and growth of the marina industry in Asia."
AMM course participant and marina manager, Balan Aramagan from Senibong Cove Marina in Malaysia, said participation in the course was valuable for his career development.
"Participation in the course will also greatly assist my ability to support the significant growth plans for Senibong Marina," he said.
As part of the course, participants undertake a major group project scoping the viability of a marina development and participate in lectures covering marina and business management topics.
MIA's next AMM course will be help in Sydney in September while the next marina course in Asia will be the Intermediate Marina Management course due to be held in Malaysia in October.