MIA launches new marina traineeship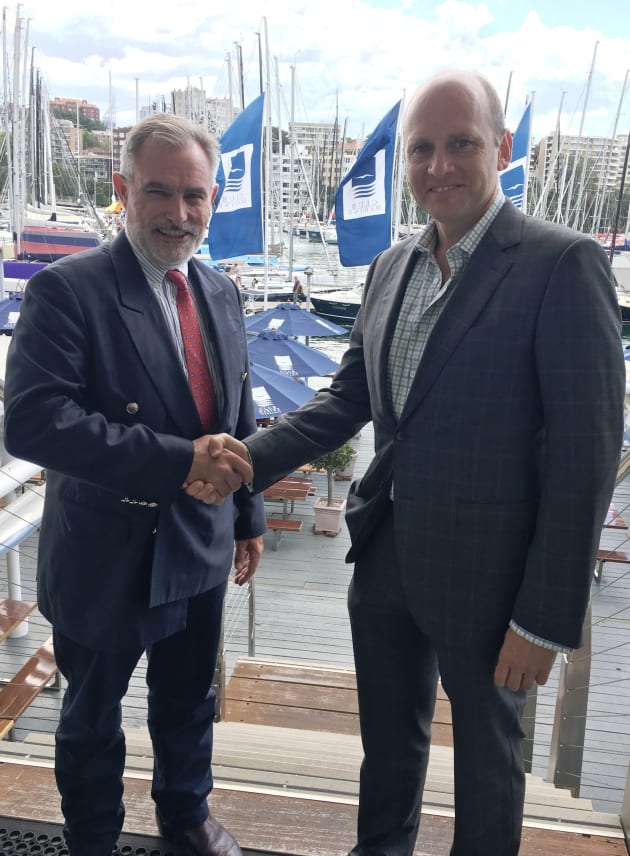 Entry-level qualification to be introduced in NSW and Queensland.
The Marina Industries Association (MIA) is introducing a new traineeship scheme designed specifically for the marina sector.
A new traineeship, developed in conjunction with Registered Training Organisation, Safety Corp, is called Certificate III in Marina Operations. The syllabus is an amalgam of existing recognised units of competency and units specifically developed by a working party of Certified Marina Managers (CMMs) over a two year period.
Launching the traineeship last week, MIA president Andrew Chapman CMM said it marked a significant occasion for the Australian marina industries.
"The recreational marine industries in Australia have suffered a decade of decline in the number of new apprentices coming into the market and the number of training providers has contracted. The launch of the Certificate III in Marina Operations re-energises the marina and wider marine industries with an entry level syllabus and qualification.
"The traineeship provides an excellent new foundation to attract young employees into our industry and to provide them with a career pathway across the many facets of the expanding recreational marine industry."
Mark Robb, CEO of Safety Corp, said: "Establishing and launching this new industry leading traineeship is a proud moment for me and the team at Safety Corp. This traineeship provides for stronger marina industry skills, a career pathway for new workers on marinas and an exceptional entry level traineeship to expose new workers to an industry that provides a great career and lifestyle.
"Who knows, this time next year we could have 100 new trainees in the industry, learning best practice, experiencing how great this industry is to work in and beginning to provide for the future skills needs of the marina and boating industries."
The traineeship is initially being rolled out in New South Wales and Queensland in 2017 followed by all other states. Safety Corp is now seeking expressions of interest from New South Wales and Queensland marinas. Further information from Colin Bransgrove colin@marinas.net.au (02) 94395806, or Mark Robb markr@safetycorp.com.au 1300 799 190.