METS celebrates 30th show with big turn-out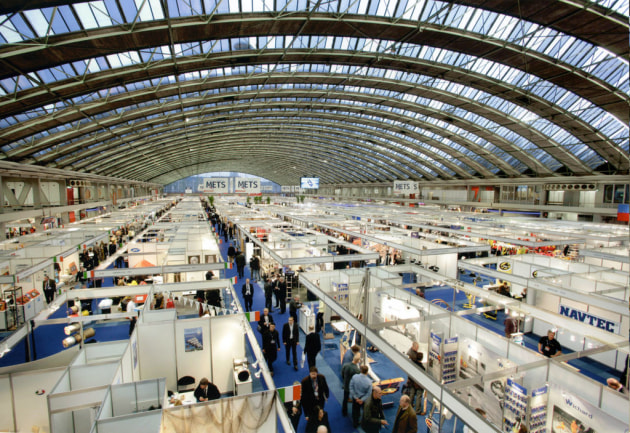 Anniversary show set for another record number of exhibitors.
As the METSTRADE show opens this week, marking the 30th staging of the event since its foundation in 1968, organisers will have other reasons to celebrate with another record number of exhibitors lining up for this year's event. A total of 1,526 exhibitors are expected to be on show this week, surpassing last year's record of 1,471 exhibitors. Last year's record attendance figure of 15,500 unique visitors is also expected to be broken.
Alongside 237 companies which will be exhibiting at the show for the first time, the show will also feature 32 companies which were there at the very first one. These include Hella Marine which is one of a select few to have exhibited at every single show.
As usual, the show will feature three specialist areas with the SuperYacht Pavilion, Marina & Yard Pavilion and the Construction Material Pavilion as well as 19 country pavilions including, of course, Australia which is hosting its traditional Outback Party on Day 2.
Companies exhibiting as part of the Australian pavilion in Hall 12 this year include AMI Marine Group, Barz Optics, Bellingham Marine, CE & A Co, Coursemaster Autopilots, GME , Greencorp Marine, HyDrive Engineering, Life Cell Marine Safety, Magnum Top Gear, Megapulse Green Energy, Muir Engineering, Palm Products, Poly Flex Group, Rainman Desalination, Ronstan International, SOS Marine, Stella Marine Group, and TMQ International.
Analu, Muir Engineering and Veem will also feature as part of the Superyacht Pavilion while Gold Coast City Council will be hosting a stand to showcase businesses from that region including Davco Winches, Fab Dock, GC Marine, Marine Airflow and Southern Stainless.
With a variety of seminars and information sessions running alongside the show, new attractions added this year include the E-nnovationLAB featuring technologies and manufacturers in the field of electric and hybrid marine propulsion systems, a round table discussion on boat construction and recycling techniques, and a new "matchmaking" tool called the Pitch and Match which is designed to help exhibitors, boat builders and marina professionals find the perfect business match.
And for visitors who may find the whole show just a little too wearying, the Auping-RAI Powernapping Area is available for a 20 minute powernap to help them recharge their batteries.