Melbourne marinas pick up Gold Anchors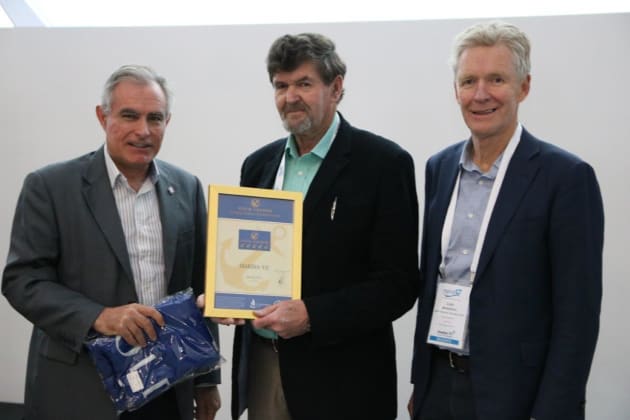 Inner city marinas awarded highest level Gold Anchor accreditation.
Two inner-city Melbourne marinas, both assets of Melbourne City Council, received 5 Gold Anchors accreditation from the Marina Industries Association (MIA) at the recent Marine17 conference.
The two marinas, Marina YE and Melbourne City Marina, were assessed against 84 criteria across six areas including ambiance, policies, planning and procedures, customer service, environment, and on-water and on-shore facilities and infrastructure.
Both marinas achieved high scores in relation to on-shore amenities. Berth-holder surveys conducted as part of the assessments highlighted the destination nature of the marinas and their clients' appreciation of the easy access to restaurants, shopping and Melbourne's famous sporting venues.
Marina YE (Yarra's Edge) achieved outstanding results in its customer service with the independent assessor noting the high levels of loyalty and satisfaction expressed by berth holders.
Marina YE manager, Allan Cayzer CMM, accepted the certificate and Gold Anchor flags from MIA president Andrew Chapman.
"It is due to the efforts of all staff that that we have achieved this significant accreditation rating and we are very proud of this team effort," said Cayzer.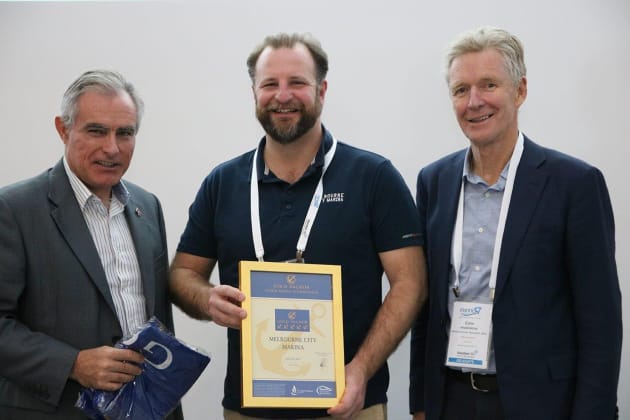 Melbourne City Marina is a dedicated short-term visitor marina at Melbourne Docklands. In presenting the accreditation to Adam Buchholtz, who heads the team at the marina, Andrew Chapman noted the assessor's comments relating to the exceptional standard of the marina's on-shore amenities including the guest lounge and the marina's appeal to a range of local and interstate clients.
Buchholtz said the staff had shown a great commitment to the continual improvement of services and facilities.
"Melbourne City Marina is very honoured to have achieved this rating," he said. "We are proud of the role the marina is playing in the development and building appeal of Melbourne Docklands as an asset for Melbournians and as part of the tourism fabric of the city."