Melbourne Boat Show promotes marine careers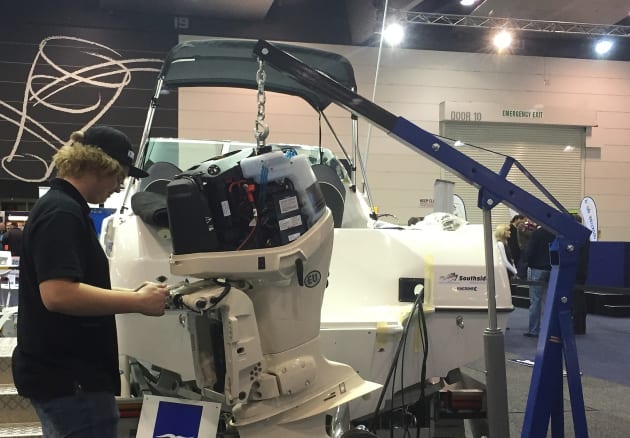 Make a date for Marine Careers Day and Boating After 6! networking function.
The Boating Industry Association of Victoria (BIAV) will be staging its Marine Careers Day again at the Melbourne Boat Show on Monday, 19 June.
As part of the the event, the BIAV Apprentice of The Year Award will be presented on the main stage area at 10:30am. Exhibitors and BIAV members are invited to attend the presentation of the award and support future professionals in the marine industry.
There will be a Marine Careers stand at the show manned by representatives from GOTAFE, Holmesglen, Chisholm and Kangan training organisations. A list will be kept at the stand of employment and apprentice openings in the industry. If your business has any apprentice or employment openings that you would like promoted, please email full details to Arlene Adonis-Hawkins.
The BIAV will also be hosting the Boating After 6! networking function at the show on the Sunday evening, 18 June, offering an opportunity for industry attendees to network with fellow members, exhibitors and industry representatives.
The function will also see the presentation of the Exhibitor Stand Awards, which will be handed out in nine categories based on the divisions of manufacturing/wholesale/distributors, boat dealers, chandlery/services/associations and marinas and clubs - for both open stands and shell schemes - plus one overall award for Best Stand.
To attend the event download the invitation and RSVP by 9 June by email to Mary Papantoniou.