Melbourne Boat Show invites applications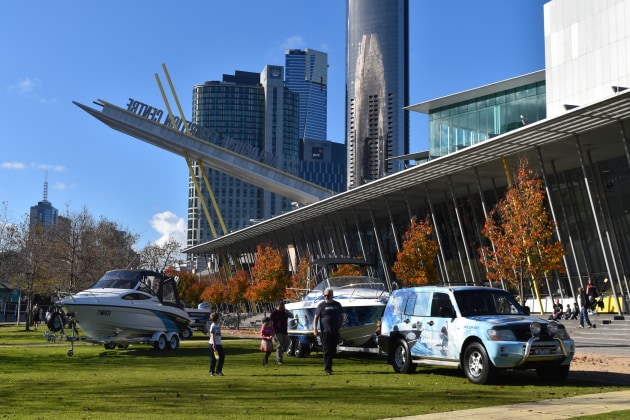 Online portal launched for potential 2018 boat show exhibitors.
The Boating Industry Association of Victoria (BIAV) is now accepting applications to exhibit at the 2018 Melbourne Boat Show which will be held from 28 June to 1 July, 2018 at the Melbourne Convention & Exhibition Centre (MCEC).
"There's already been a strong demand for 2018 site space," said BIAV events coordinator, Monica Tonner. "Many existing exhibitors have expressed interest in expanding their sites and/or moving to new areas, and new potential exhibitors are also expressing great interest too.
"In 2017 we undertook an extensive marketing campaign that reached a wide audience and helped to achieve successful outcomes for our exhibitors, many of whom expressed strong or increased sales. Therefore in 2018, we are looking to expand and build on this to attract new and seasoned boaters."
BIAV has developed an exclusive online Exhibitors Portal to make the process of applying more streamlined. Potential exhibitors can find all the information they need regarding exhibiting including:
Initial floor plan
Invitation to Exhibit brochure
Online exhibitor application form
Exhibitor terms & conditions
For further information, email Monica Tonner at the BIAV or call (03) 8696-5600.