Mark Schwabero to step down at Brunswick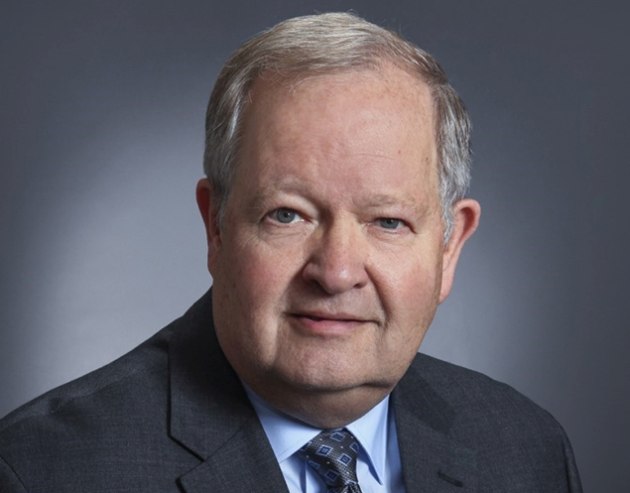 CEO set to retire at end of the year, replaced by David Foulkes.
Brunswick Corporation has announced that chairman and CEO Mark Schwabero will retire at the end of 2018. He will be succeeded by David Foulkes, currently president - Brunswick Marine Consumer Solutions, responsible for the Brunswick Boat Group, as well as Brunswick's CTO.
Manny Fernandez, Brunswick's lead independent director, will also become non-executive chairman, following Schwabero's retirement. Fernandez was formerly chairman and chief executive officer of the Gartner Group, executive chairman of SYSCO Corporation and several technology companies.
Schwabero joined Brunswick in 2004 as president - Mercury Outboards having previously worked in the automotive industry. In 2008, he became president - Mercury Marine, and was appointed Brunswick's president and chief operating officer in 2014. He took on the roles of chairman and CEO in 2016.
Under his leadership, Brunswick has seen solid annual growth and undergone a number of significant changes including the US$910 million acquisition of Power Products, the attempted sale of the Sea Ray brand, and the decision to spin off the company's fitness business which will result in Brunswick becoming a marine-only company.
"Under Mark's leadership, Brunswick has continued to improve its operating results and strong track record of revenue and earnings growth," Fernandez said. "Mark has been instrumental in setting the strategy and transitioning the company to solely focus on the marine industry, particularly on the technologies that will continue to advance the industry, make boating more enjoyable, and also refining our portfolio to make it more cycle resistant."
"The 14 years I've been with Brunswick have been the most rewarding of my career," said Schwabero. "Each day I am inspired by Brunswick's 15,000 motivated and dedicated employees around the world. It has been a privilege to serve as chairman and CEO for the past three years, and to lead this world-class organisation.
"I am pleased that David will be succeeding me as CEO. He is a bright and talented leader whose energy is infectious. His intellect, skills and commitment are representative of the qualities you will find within our deep bench of talent at Brunswick. With the separation of Fitness underway and the focus on our future in the marine business, now is the ideal time to make this change."
Foulkes joined Brunswick in 2007, and for ten years was head of product development at Mercury Marine where he led development of the Mercury V6 and V8 outboard engine line-up launched earlier this year. Since 2012, he has had responsibility for Mercury Racing and, as CTO, has overseen the launch and development of NAUTIC-ON and Brunswick's iJET Innovation Lab at the University of Illinois.
"I am honoured to become CEO of this great company," he said. "Going forward, we will take advantage of the strong momentum that we have achieved under Mark's leadership and continue to grow our industry-leading portfolio of marine engines and boat brands offering leading-edge design, technology, quality and customer service."
All change for Brunswick – in the October-November 2018 issue, Mark Schwabero speaks with Marine Business about recent developments at the world's biggest boating company.