Maritimo expands Gold Coast base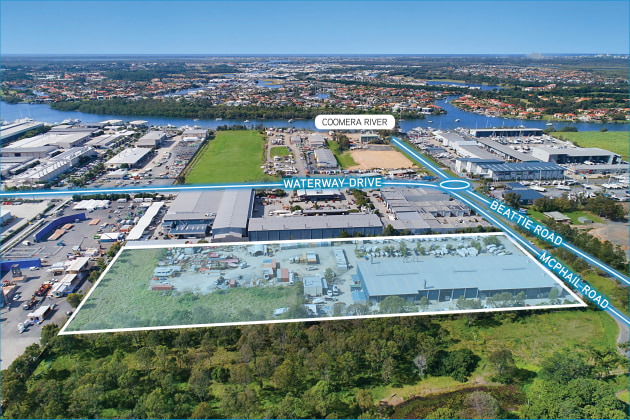 Queensland boat builder buys next door property to make room for future production.
Gold Coast-based luxury boat builder Maritimo is expanding its Gold Coast production facility with the purchase of the property adjoining its current factory at Coomera.
CEO Garth Corbitt said the addition of the 3.09 hectare site at 9 McPhail Road will enable the company to build more vessels in the years ahead as it seeks to grow its international brand recognition. The company now has a network of 44 dealer partners in more than 17 countries.
"This year we have enjoyed record success in Europe and in the USA, and our reach is extending into areas such as South East Asia, South America and Canada," he said.
"Word is spreading that the Maritimo brand spells quality, design and style, functionality and above all sea keeping ability.
"Most overseas residents look at Australia as being somewhat isolated and in a rugged part of the world with a dramatic and sometimes challenging coastline. They consciously, and sometimes sub-consciously, link that environmental picture in their minds to the product that we provide and have proved can handle the toughest conditions."
Corbitt said the success that Maritimo racing was having both at home and abroad was also a key point of difference for the brand with the race bred technology inherent in the luxury cruiser range having a powerful impact on prospective buyers.
"With the new property purchase our total manufacturing plant under roof is now 9,314m2 excluding office space," he said.
"Our growth plans are tied to both national and international markets and continually pushing the brand into new areas.
"We have come a long way in 15 years, but there is much more to do."