Maritime NZ tightens yacht safety rules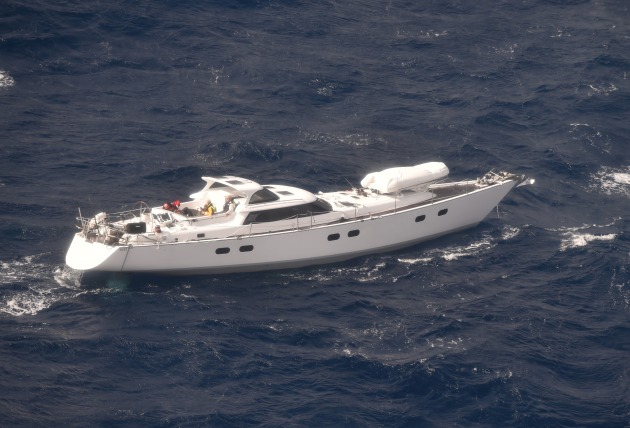 Cruising Helmsman's Phil Ross reports on changes to NZ yacht safety regulations in the wake of the Platino incident.
In the wake of the disastrous Platino incident in 2016 which resulted in the loss of two lives, Maritime New Zealand and Yachting NZ have tightened the rules on NZ-registered yachts leaving the country.
Platino was a 20 metre sailing yacht built in 1997-98 to a Ron Holland design. It was purchased by its owners in February 2014 and underwent a reported NZ$4 million "no expense spared" refit in 2015. It was certified to Category 1 standard by Yachting NZ on 11 May 2016.
In June 2016, the yacht, with five crew onboard, was sailing from Auckland bound for Fiji after purposefully missing the start of the Auckland to Denarau yacht race due to concerns over predicted unfavourable weather conditions.
The owners had limited experience sailing the yacht, but all five crew had extensive offshore sailing experience.
At 305 nautical miles NNE of Cape Reinga and sailing downwind on a broad reach in high wind to gale conditions and a confused sea, the yacht turned unexpectedly and dramatically to starboard, most likely caused by a combination of environmental conditions and a malfunction of the autopilot. Several uncontrolled gybes and multiple failures of the rigging saw the Platino crew unable to restrain the boom leading to the total failure and loss of the mast, boom and rigging.
One crew member, Nick Saull, was killed by the pendulum of mainsheet and traveller hardware which had broken loose by the boom swinging wildly. Another crew member, Steve Forno, was thrown overboard and lost at sea while the remaining crew struggled to get the yacht under control; the wheel wouldn't turn and the swinging mainsheet and traveller blocks severely limited their options.
With the yacht crippled, the remaining crew were later rescued by a passing container ship.
The subsequent investigation into the incident concluded that many factors came together to cause the accident and the severity of its outcomes in such a short space of time. One was that the crew, all of whom were experienced sailors, had not trained together for emergencies on board this particular yacht and were not sufficiently familiar with its particular equipment.
The investigation also found that the safety culture onboard was casual and relaxed and the owners relied totally on the knowledge and experience of each individual crew member. Few steps were taken to ensure the safe operation of the yacht, or to ensure that the crew would be able to respond to emergencies.
As investigator on the incident, Ceilhe Halpin, noted to Cruising Helmsman: "The crew all had extensive offshore experience. However the assumption that their experience meant they knew all they needed to about the specific equipment carried, proved incorrect."
The lack of specific knowledge made it more difficult to respond effectively in the desperate situation that they faced.
In response to the investigation's recommendations, Maritime NZ is stipulating that all New Zealand registered yachts leaving New Zealand must pass Category 1 survey with some changes made to these requirements.
All vessels must have the required ratio of crew with an Advanced Sea Survival qualification (30% of crew or at least two crew members). This requirement had previously been applied only to racing yachts but is now being applied to cruising yachts, which may be lightly crewed but are undertaking a long voyage.
Yachts should also have one procedures manual where all key information is available to the crew to enable them to have the best possible chance of responding effectively to an emergency situation. This should include all relevant information on how to operate the key functions of the yacht's emergency communications equipment and lifesaving appliances for example.
Though the manual could be referred to in an emergency, it may be more relevant as a training aid.
Maritime NZ is also working to establish the best way to raise awareness of the importance of crews carrying out appropriate emergency preparedness training onboard any yacht travelling overseas.
"Maritime NZ's purpose is to maintain safe, secure and clean seas, on which we can all work and play. While we cannot require foreign-flagged yachts departing NZ to obtain a Category 1 certificate, the Maritime Transport Act enables us to detain any ship if we have grounds to believe it is putting its crew in danger."
This article was first published in the February 2019 issue of Cruising Helmsman magazine.