Marine17 trade show selling fast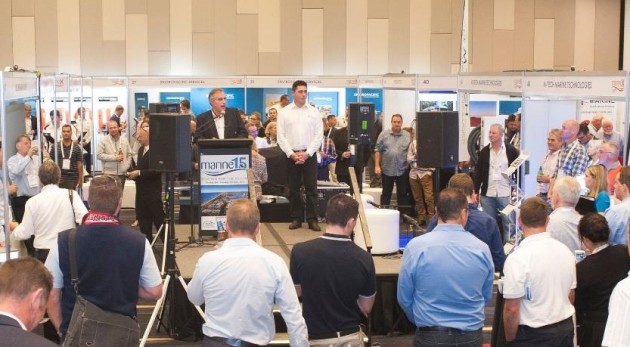 Exhibitors urged to get in early to secure preferred spot at trade expo.
Ten months out from the staging of the Marine17 conference in Sydney, the accompanying trade show is already drawing plenty of interest from the local industry.
"If early signs are any indication the industry is very enthusiastic about next year's event," said Phil McDermott, marketing director of Marine17. "Since launching the Marine17 Partnership & Exhibition Prospectus back in late July - exactly one year out - we have already received a solid number of early registrations.
"Space is moving and I would encourage businesses to get on board sooner rather than later to ensure they can secure their preferred position on the show floor."
Running alongside the Marine17 industry conference, the trade show is designed to bring together B2B suppliers of products and services with more than 500 government and industry stakeholders across the spectrum of boating business, marinas, boating safety and light commercial marine industry sectors.
According to the organisers, exhibitors will have direct access to key industry decision makers via a mix of formal and informal networking opportunities over the three days of the conference.
An added benefit next year is that exhibitors showing at both Marine17 and the following 50th Anniversary Sydney International Boat Show will receive a $750 exhibition credit from each event, plus complimentary booth relocation at the end of Marine17 to SIBS next door valued at $2,500.
Marine17 is set to take place at the ICC Sydney on 30 July–1 August 2017. The official Partnership and Exhibition Prospectus is now available at the conference website.