Marine Rescue sticks with Suzuki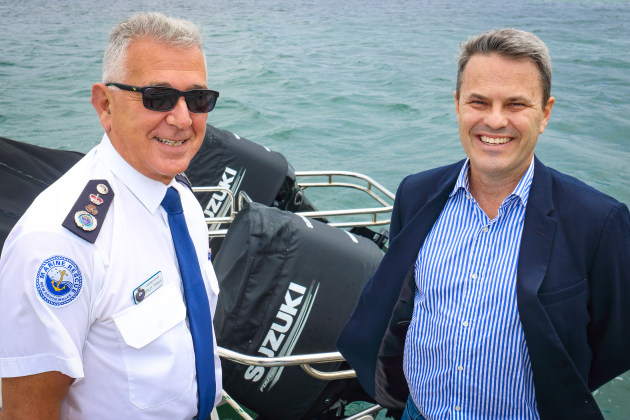 Suzuki Marine's preferred supplier status with MRNSW extended to 2022.
Outboard engine supplier Suzuki Marine has announced it is extending its partnership with Marine Rescue NSW (MRNSW) which will see it continue to be the preferred supplier of outboard engines to the rescue organisation for a further four years.
The Suzuki Marine and MRNSW partnership first began in 2012 and was renewed for a further three years in 2015. The renewed supply agreement will see Suzuki Marine be the engine of choice across MRNSW's fleet of outboard-powered fleet vessels through to 2022.
The two organisations will also undertake further joint-community work to promote water safety across the state.
"We are delighted to announce that we will be extending our ongoing partnership with Marine Rescue NSW for four more years," said John Haines Suzuki Marine CEO. "We have and will continue to go to great lengths to make boating better for all Australians.
"Marine Rescue New South Wales offers an invaluable lifesaving service and Suzuki Marine is very proud to be a part of their ongoing success."
Commissioner Tannos said Marine Rescue NSW was pleased to extend the commercial and strategic alliance with the organisation's trusted partners.
"Suzuki Marine is the outboard of choice for Marine Rescue NSW," he said. "Our volunteers saving lives on the water require reliable, fuel efficient engines, designed and built for diverse and challenging marine environments.
"Suzuki Marine has a well-earned reputation for top class products and service. This new agreement ensures we can continue to power our fleet with the highest standard of outboard motors, with competitive pricing and reliable servicing."
Next month will see the first delivery of new fleet vessels under the renewed agreement which includes two Naiad rescue boats fitted with twin Suzuki DF150APs and a Sailfish catamaran with twin Suzuki DF200APs.