Marine people: new faces, new places
New industry appointments at the BIA and Doyle Sails.
The Boating Industry Association (BIA) has announced two recent additions to its team.
Alda Ward has joined as the new Houseboat Hirers Division marketing officer in Adelaide to provide ongoing marketing support to the Houseboat Hirers Division. She has extensive experience in the South Australian tourism sector in both product development and tourism marketing, having worked for many years at the South Australian Tourism Commission. Most recently, she has worked with the tourism industry in establishing a dedicated online booking platform for the Royal Automobile Association and has been a member of the marketing team for Discovery Holiday Parks.
In Queensland, Lance Warren has joined the Member Services team to provide additional member engagement support over the busy boating season. Well known to many BIA members already, he is currently filling in for Michael Date who is recuperating from illness and hoping be back on board early next year.
Pro sailor joins Doyle Sails
Doyle Sails has announced that professional sailor Gordon Maguire will join Chris Nicolson and the team at the Doyle Sails Lake Macquarie loft in NSW.
Maguire has been a professional sailor for 32 years and has competed in five Whitbread/Volvo Ocean Race Round the World races. He has also competed and won countless offshore races, multiple national and world championships in a variety of classes. For the last six years, he has been the sailing master for the Ichi Ban program in Sydney.
"I truly believe that Doyle Sails offers a genuine alternative for sailors," said Maguire. "I have used their sails on Proteus, a Maxi 72 in the Caribbean and the US, and they were very impressive. I have seen Doyle Sails evolve and develop new products over the last few years and I want to be a part of this team.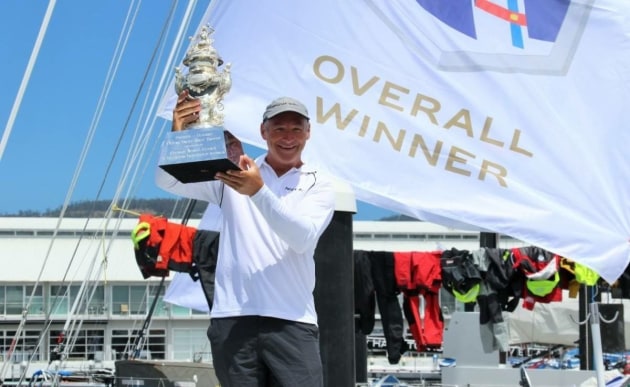 "I'm excited to put my name to a brand and products that I know are really good. With Nico (Chris Nicolson) joining up and setting up the massive new facility in Somersby, that was enough for me to realise that it was time to use my 30 years of professional sailing to broaden my horizons."
The Lake Macquarie loft is currently putting the finishing touches on the sails for Comanche and InfoTrack as well as working with the Flying 11s.
"I have known Gordon for a long time and admired, not only his career, but also the respect he has within our sport," said Nicolson. "Gordon has the ability and common sense to get the best outcomes for customers and also keep the process enjoyable.
"At Doyle Sails Lake Macquarie, we are all about providing the best product backed up by the best people. It's about securing the best talent in the world who can relate to our customer's needs."