Marine Industry Foundation awards first grants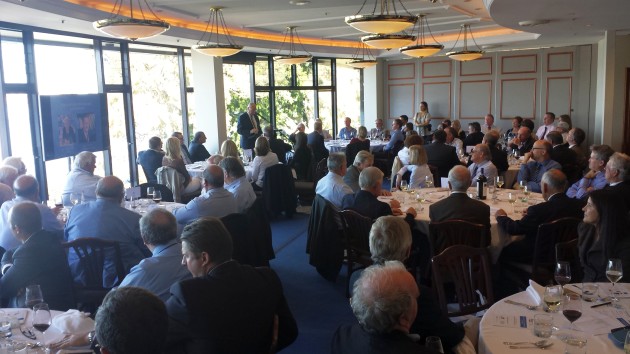 Inaugural fund-raising lunch sees two grants awarded to community groups.
The recently-formed Marine Industry Foundation has announced the recipients of its first round of community grants with much-needed funds going to two marine charity organisations.
The initial recipients are Fishers with Disabilities WA Inc (Fishability) which received a grant for $2,600 and Sailability Middle Harbour in Sydney which was awarded $2,000.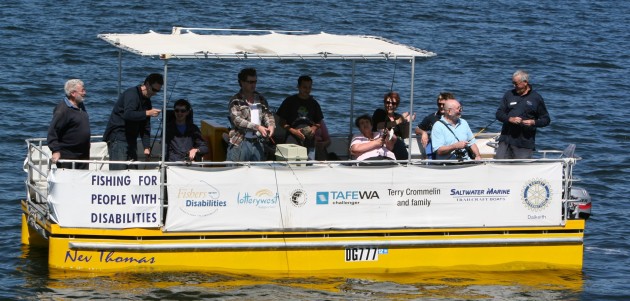 Fishability has been operating since 2003 helping people living with a disability, whether mental or physical, to go fishing and enjoy time out on the water. In 2014/15, the organisation conducted 148 recreational fishing activities for 1,800 people with disabilities and their support workers.
The funds provided by the Foundation will be used for the maintenance and refurbishment of the Fishability pontoon vessel to include much-needed shelter protection.
Sailability Middle Harbour has been active for over 10 years helping to give people living with disabilities the opportunity to enjoy the experience of sailing. The organisation has 38 volunteers and six sailing dinghies. The funds from the Marine Industry Foundation will be used to carry out repairs on a recently-acquired safety boat.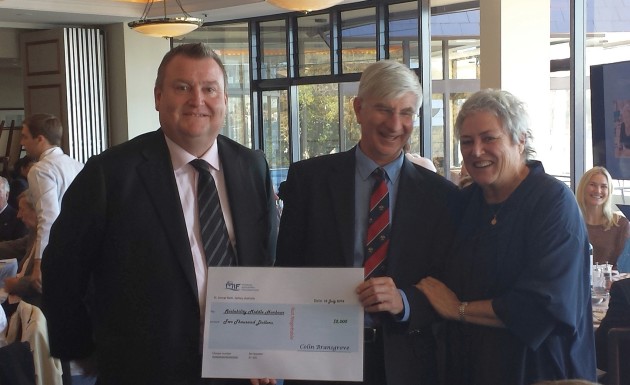 The two grants were announced at the inaugural Foundation fund-raising lunch held last week at the Royal Sydney Yacht Squadron.
The lunch was attended by industry identities and Foundation patrons Kay Cottee AO and Jeff d'Albora as well as Jessica Watson OAM and guest speaker Rob Mundle OAM.
With the generous support of industry identities and businesses, over $38,000 was raised for the Foundation though raffles and live auctions of donated prizes. All money raised will be matched dollar-for-dollar by Jeff d'Albora.
One of the most popular items in the silent auction was an original painting by Foundation patron Kay Cottee which eventually went to Nicky Vaux at Empire Boat Sales after a hard-fought bidding war.
The Foundation was established last year with goal of broadening community access to the benefits of recreational boating and to assist the marine industry to grow and develop as a significant provider of social, recreational and employment opportunities. Dates for fund-raising events in Perth and the Gold Coast will be announced shortly.