Malibu set to buy rival Cobalt Boats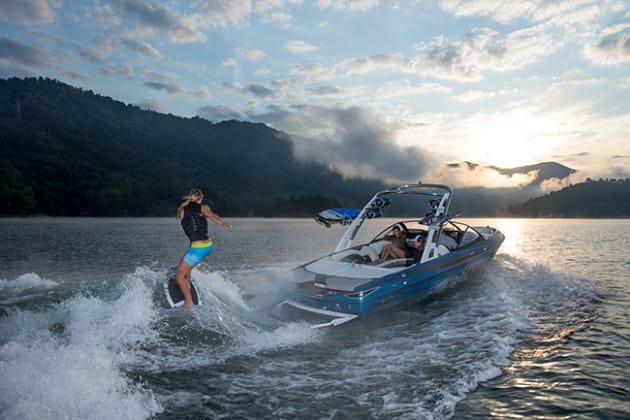 Malibu strengthens market position in US$130 million takevoer deal.
US recreational boat builder Malibu is set to buy rival manufacturer Cobalt Boats in a deal valued at US$130 million. The deal is subject to adjustment for any judgement or settlement in connection with an ongoing legal case between Cobalt and Brunswick Corporation, manufacturers of Sea Ray Boats.
Founded in 1968, the privately-owned Cobalt is the market leader in the mid- to large-sized sterndrive boat market and manufactures a range of water sport boats, cruisers, bowriders and outboard boats across 24 models. It has a dealer network of 132 locations in the US, Canada and overseas and, in the year to the end of March 2017, generated approximately US$140 million in net sales.
Following the completion of the transaction, Malibu, with its headquarters in Loudon, Tennessee, will maintain manufacturing operations in Neodesha, Kansas, Cobalt's headquarters. Cobalt CEO, Paxson St. Clair, will continue to lead the Cobalt business as its president and will take a seat on Malibu's board of directors.
"It is hard to know where to start, given how positive we are about this opportunity," said Malibu CEO Jack Springer. "We are excited at the prospect of combining two iconic brands with extensive dealer networks, leading market shares, and strong product innovation.
"We are very excited about bringing Cobalt, its proven management and experienced employees into the Malibu family. Cobalt is a well-recognised market leader and world class brand with a rich history of delivering performance, innovation and uncompromising quality. In addition, the St. Clair family is known for their passion and integrity and this has been proven and re-proven throughout this process."
Springer added that the acquisition is consistent with the company's long term growth strategy and will give it a "leadership position in a key segment of the recreational boating industry". Both brands will continue to be marketed across a combined dealer network.
"The addition of Cobalt will also provide us with a number of vertical integration and market opportunities that we believe will create significant value for our stakeholders," added Springer.
"This is an outstanding opportunity for Cobalt, our employees, and our dealer network," said Paxson St. Clair. "As our focus has always been on the long term success of the company, Malibu brings us a new level of opportunity through accelerated growth and brand awareness. I look forward to working with the Malibu team and continuing our legacy of market leadership."
Malibu will fund the transaction through borrowings and expects the combined business will deliver approximately US$7.5 million in synergies and operational improvements by the end of the fourth year of operations after the completion of the transaction.