Malibu opens new Melbourne dealership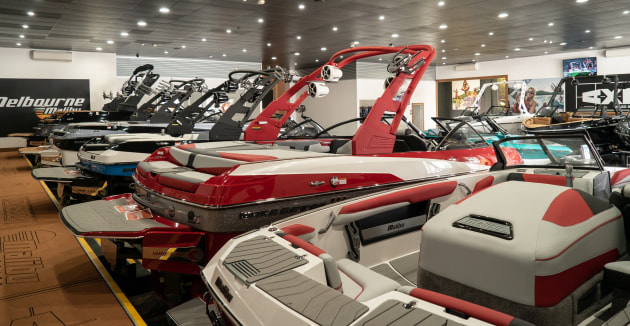 Demand for Malibu and Axis Boats sees second Melbourne sales and service site.
Malibu Boats Australia has added a second Melbourne dealership to its network in order to better service the increasing local demand for Malibu and Axis Boats.
The latest Melbourne Malibu is located in McIntrye Road, Sunshine, and joins Regal Marine on Canterbury Road, Vermont, as a dealer and service agent for Malibu and Axis Boats across Victoria and Tasmania. The new dealership opened to the public on the weekend.
"This is an exciting time of growth for Malibu & Axis Boats Australia," said Malibu Boats Australia general manager, Price Taylor. "As the market leader in Australia for premium ski and wake boats, and with Victoria being our biggest market, the strength of demand for sales and servicing made the decision to place a second Malibu/Axis dealer in Melbourne a logical one."
Melbourne Malibu has been established by Lucas Nielsen who has over 15 years' experience in the ski and wake boat industry.
"It's been a long-held aspiration to establish a premium dealership purpose built for selling and servicing a ski and wake boat brand," he said. "I am excited to team up with Malibu and Axis boats to make that vision a reality.
"Our focus is on customer service and I look forward to helping many families across Victoria and Tasmania achieve their dream to own a Malibu or Axis boat."
Price Taylor said the choice of Melbourne Malibu was the result of a rigorous approach to selecting dealers.
"We have been hugely impressed with the vision and premium approach Lucas and the Melbourne Malibu team have taken in establishing this new dealership," he said.
The new dealership will sell both floor stock and custom-built Australian Malibu and Axis boats and has established an experienced service team to support boat owners.
Melbourne Malibu joins eight dealers across Australia and New Zealand which, combined, offer over 95 years' experience with Malibu/Axis Boats.