Malibu licenses wake technology to Chaparral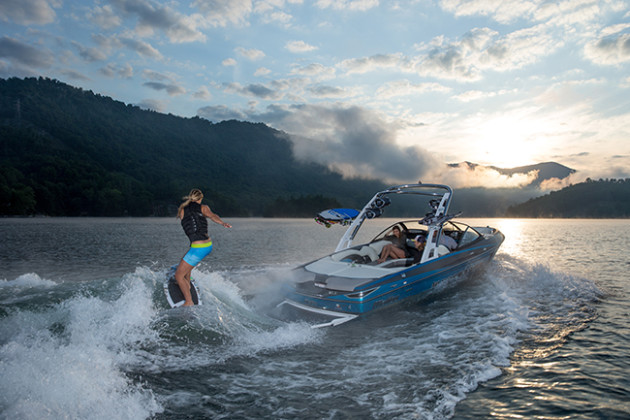 Surf Gate wave making system to be added to Chaparral boats.
US watersports boat manufacturer, Malibu Boats, has licensed its Surf Gate technology for use by fellow US boat builder, Chaparral Boats.
Surf Gate is a patented hydraulically-operated system developed by Malibu that enables wakesurfers to customise waves on either side of the boat.
Chaparral will manufacture and implement its own version of the system on certain boat models in market segments not directly served by Malibu or its Axis Wake Research brand.
"We are excited and proud to license our innovations to Chaparral," said Malibu Boats CEO Jack Springer. "Chaparral is a premium brand and market share leader with a 52-year history of building boats with exceptional quality."
"This license will help introduce even more people to the fun of wakesurfing, and to Chaparral's version of Malibu's wakesurfing technology, which produces the most amazing waves for that sport," said Springer, adding that Chaparral had conducted itself honourably by requesting a license to use the technology.
Buck Pegg, Chaparral's founder and executive vice president, described the opportunity to build Chaparral boats with a version of Surf Gate as a "a game changer".
"It is exciting to introduce wakesurfing to our sterndrive customers. Combining our version of Malibu's innovations with the Volvo Penta Forward Drive creates an incredible wake. We have the opportunity to introduce new buyers to the sport of wake surfing."