Malibu launches new Australian models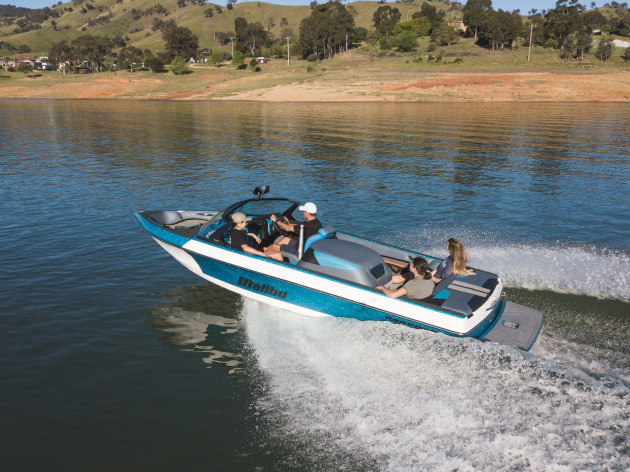 Australian-built Response TXR leads new 2019 line-up from ski boat manufacturer.
Malibu Boats Australia has launched its latest model line-up for 2019 including a brand new all-Aussie ski boat, the Response TXR.
Designed, engineered and manufactured in Australia, the new model is designed to offer additional storage, space and contemporary helm design features combined with the well-known performance characteristics of the Malibu brand.
"The TXR retains the much-loved hull and performance of the LXR and introduces contemporary new features that will be sure to impress skiing families across Australia," said six-time Australian Men's Slalom Champion and Malibu Boats operations manager, Simon Hill.
"Whether you like your wakes flat for slalom skiing or clean and rampy for boarding, the Response TXR has it all covered. From novice to experienced skiers and wakeboarders, there are no limits behind the Response TXR.
"It's a cross-over boat the whole family will enjoy. The TXR turns on a dime and the plush interior including 'wall to wall' carpet, ensures a luxurious, quiet ride."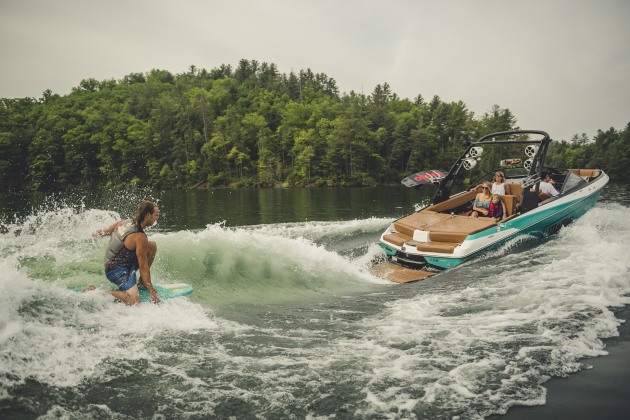 As part of its 2019 line-up, the company also unveiled the brand new Wakesetter 22 LSV, which replaces the 22 VLX model. The new 22-foot model has seating for 14 in a traditional bow design, a new interior with a redesigned helm seat and an additional Malibu Wake View Bench Seat.
"We are very excited to introduce the 22 LSV into our 2019 Australian line-up," said Price Taylor, Malibu Boats Australia general manager. "With the 23 LSV being the best-selling towboat year after year, the 22 LSV takes that pedigree and packs it into a perfectly sized boat that families of all sizes will enjoy."
Other new Malibu innovations for 2019 include a new Power Wedge III with integrated Surf Pipe, GX power tower, Malibu designed and manufactured marine engines, bow view camera, new helm seat design, and new vinyl textures, colour pallets and colour schemes.
The 2019 Australian Malibu and Axis boats range includes:
Response TXR
Response TXI
Wakesetter 20 VTX
Wakesetter 21 VLX
Wakesetter 22 LSV
Wakesetter 23 LSV
Wakesetter 22MXZ
Wakesetter M235
Axis A20
Axis T22