Malibu and MasterCraft settle lawsuit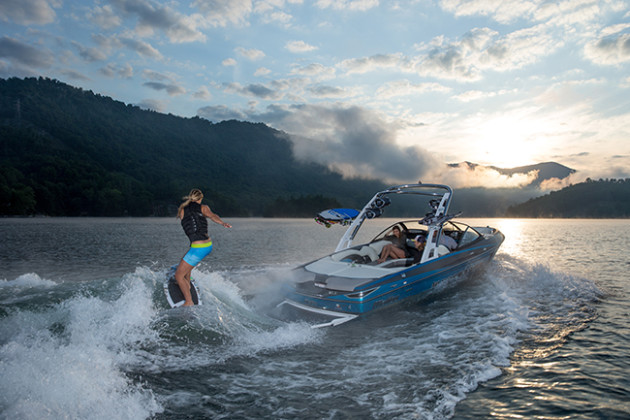 US boat builders reach an agreement on patent infringement litigation.
US-based boat builders, MasterCraft Boats and Malibu Boats, have announced a settlement of the patent-infringement lawsuit launched by Malibu in 2015. Malibu had alleged that MasterCraft had infringed on its patent with its

Gen 2 Surf System and the NXT Surf System.

As part of the settlement, MasterCraft has agreed to make a one-time payment to Malibu and will enter into a license agreement for the payment of future royalties for boats sold by MasterCraft using the licensed technology.

"We are pleased to conclude the litigation between our two industry leading companies," said Jack Springer, Malibu CEO. "While both companies were steadfast in their position, we are satisfied that we have reached a reasonable outcome.

"This is a positive development for us and allows Malibu to focus on continuing growth and improvement. As we continue to innovate and to build our valuable patent portfolio, we will continue to be aggressively focused on ensuring that industry participants recognise the value of our innovation and subsequent patents."

While MasterCraft denied that its wakesurf technology infringed on Malibu's patents, the company said in a statement that "the continuing burden and expense of litigation made settlement the economically prudent move".

"We are pleased to have this dispute behind us and look forward to building on MasterCraft's legacy of award-winning products," said Terry McNew, MasterCraft president and CEO. "While we felt strongly about our position in this dispute, we know there is significant cost and uncertainty associated with the judicial process, and as a result, we view this settlement as a positive outcome for MasterCraft.

"We are satisfied that the terms of the settlement are reasonable for both MasterCraft and Malibu, and we look forward to MasterCraft's continued role in advancing our market segment for the benefit of both MasterCraft and the entire industry."

Last year, Malibu signed a licensing agreement with fellow US boat builder, Chaparral Boats, to allow the use of its Surf Gate technology on certain Chaparral boat models in market segments not directly served by Malibu or its Axis Wake Research brand.