Make Waves for Sailors with disABILITIES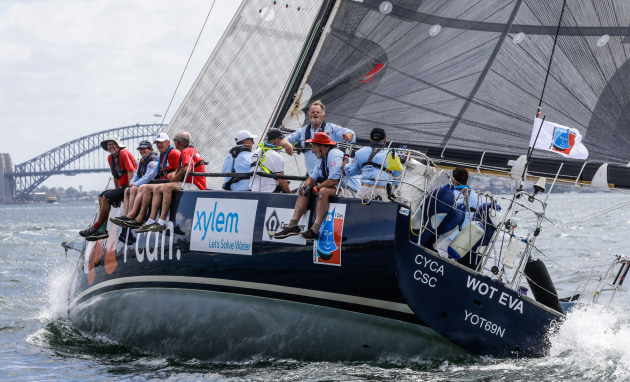 Annual rally on Sydney Harbour to raise funds for sailing charity.
The second annual Making Waves rally in aid of the boating charity Sailors with disABILITIES (SWD) is on again this coming Friday on Sydney Harbour.
SWD is well-known throughout the marine industry for the range of activities it provides to help people with disabilities or disadvantage experience what it is like to go sailing.
The organisation held its first Making Waves Rally on Sydney Harbour last year with more than 20 boats taking part followed by an onshore celebration at the Cruising Yacht Club of Australia (CYCA), all in the name of raising money for SWD's programs.
This year's rally is being held on Friday, 9 March offering the opportunity for people working in the industry to combine some not-so-serious competitive sailing with the post-sailing celebrations at CYCA including live music, food, drink and the chance to win a prize in the Making Waves raffle.
As the SWD says, the rally is "your opportunity to bring together your staff members, customers, and/or suppliers and challenge yourself with some friendly sailing competition".
If you're interested in making up a group, entry to the rally is $2,500 for a 10-person yacht (fully crewed) plus $200 per extra person. This includes entry to the after-party. Non-sailors can also attend the party for a small additional fee
So if you fancy a fun afternoon out on Sydney Harbour on board a racing yacht followed by the opportunity to relax with your peers, check out the SWD website and get ready to make some waves.